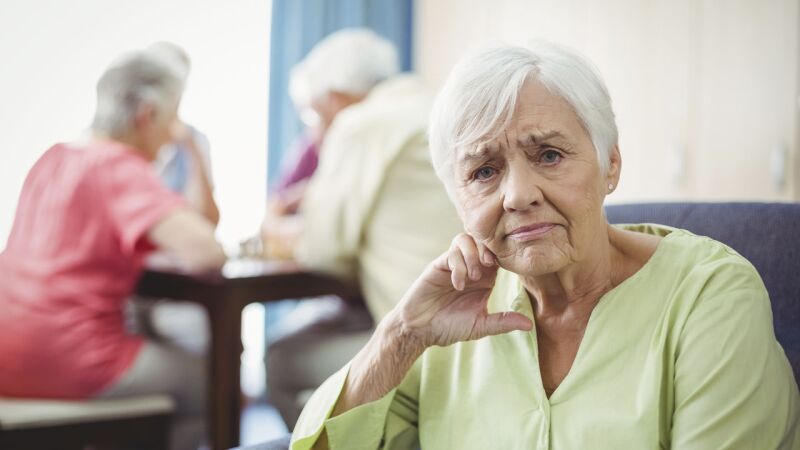 [LANSING, MI]—COVID-19 cases and deaths in Michigan nursing homes continued to increase signicantly through the Thanksgiving surge, according to a new special report by AARP's Public Policy Institute, issued as a supplement to the organization's monthly Nursing Home COVID-19 Dashboard.

In the weeks analyzed by AARP, November 16 to December 6, Michigan nursing homes experienced:


1.58 COVID-19 deaths per 4 weeks per 100 residents, up from 0.90 between October 19 and November 15
10.7 new COVID-19 cases per 4 weeks per 100 residents, more than double from the 5.2 cases between October 19 and November 15
10.3 new staff COVID-19 cases per 4 weeks per 100 residents, up from 6.2 between October 19 and November 15

This rapid increase in nursing home deaths and cases in these last three weeks is on top of the upward trend identified in the AARP Nursing Home COVID-19 Dashboard that reported data through November 15.

"Public health experts had warned Americans that cases would increase as families traveled and visited each other over Thanksgiving, and the reported numbers have proved these warnings correct," said Paula D. Cunningham, AARP Michigan Director. "The continued increase of community spread is taking a devastating toll on nursing home residents and staff."

Nationally, the rate of nursing home resident deaths, cases, and staff cases have each more than tripled in just seven weeks. Deaths and cases continue to surge, with the most recent week being the highest of all.

"As coronavirus cases continue to surge, and with the holiday season upon us, nursing home residents continue to be in danger," said Cunningham. "Our state leaders must act now to save lives."

AARP continues to call on Michigan leaders to better protect residents and staff of nursing homes and other long-term care facilities from COVID-19 by:


Prioritizing regular and ongoing testing and adequate personal protective equipment (PPE) for residents and staff—as well as inspectors and any visitors.
Requiring access to virtual visitation for all residents, and ensure access to in-person visitation following federal and state guidelines for safety.
Ensuring quality care for residents through adequate staffing, oversight, and access to in-person formal advocates, called long-term care Ombudsmen.
Rejecting immunity for long-term care facilities related to COVID-19.


The Michigan Nursing Homes COVID-19 Preparedness Task Force made similar recommendations earlier this year. AARP Michigan had a representative on the task force.
Federal officials have urged nursing home and long-term care residents, staff, and their loved ones to "exercise extreme caution" during the holiday season.

The AARP special report includes national and state data, and serves as a supplement to the AARP Nursing Home COVID-19 Dashboard, released monthly.

Using data released by the Centers for Medicare & Medicaid Services—which is self-reported by nursing homes—the AARP Public Policy Institute, in collaboration with the Scripps Gerontology Center at Miami University in Ohio, created the AARP Nursing Home COVID-19 Dashboard to provide four-week snapshots of the virus' infiltration into nursing homes and impact on nursing home residents and staff. The dashboard will continue to be updated every four weeks. The complete dashboard is available at aarp.org/nursinghomedashboard.

###

AARP is the nation's largest nonprofit, nonpartisan organization dedicated to empowering people 50 and older to choose how they live as they age. With a nationwide presence and nearly 38 million members, AARP strengthens communities and advocates for what matters most to families: health security, financial stability and personal fulfillment. AARP also produces the nation's largest circulation publications: AARP The Magazine and AARP Bulletin. To learn more, visit www.aarp.org or follow @AARP and @AARPadvocates on social media.