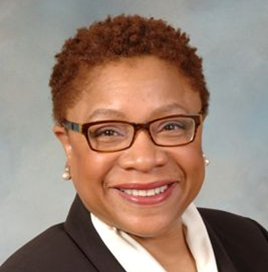 Are you a passionate, strategic thinker with outstanding leadership qualities and the ability to motivate and inspire others? If so, we want you!

AARP Michigan is conducting a statewide search for the position of State President. This is a high-level volunteer position that offers a once-in-a-lifetime opportunity to utilize your skills and experience to make a positive difference in the lives of Michiganians age 50+.

The AARP Michigan State President:

Serves as Chair of the Executive Council, an all-volunteer panel made up of team leaders from regions across Michigan.
Partners with the State Director and works with staff and volunteers to help achieve AARP's vision, mission and strategic priorities within Michigan.
Acts as the principal volunteer spokesperson for AARP in Michigan, communicating AARP's messages statewide
Has the opportunity to build networks and partnerships with organizations and key Michigan decision-makers that will endure long after their term in office
If you or someone you know may be interested in learning more or applying for this exciting opportunity, contact Jacqueline Morrison ( jmorrison@aarp.org). See below for links to copies of the position description and application form. All referrals are welcome. Application deadline is January 31, 2013.






















| | |
| --- | --- |
| Who: | An individual with strong interest in volunteering who would like to use his or her leadership skills and experience to help improve the lives of 50+ Michiganians |
| Time Commitment: | Significant. Average of 20 or more hours per month and as needed. Some travel, mostly within Michigan, is required. |
| Where: | AARP Michigan, 309 N. Washington Square, Lansing, MI 48933. |
| Questions: | For questions or more information, please contact: Jacqueline Morrison at 517-267-8918 or jmorrison@aarp.org |
We hope you will join us in our mission to enhance quality of life for all as we age, by promoting independence, dignity and purpose through education, advocacy and service.

Application form: MI state president application 20120718

Position description: MI Description_of_StatePresident