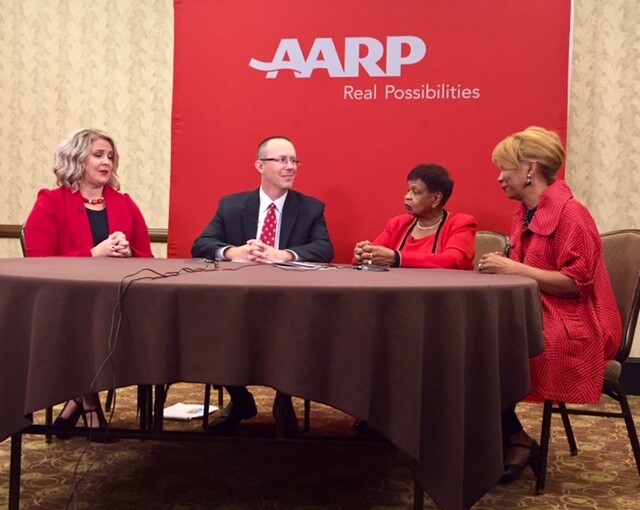 AARP Michigan has launched an exciting and informative local weekly TV show entitled "Real Possibilities."
The half-hour program airs every Tuesday at 9 a.m. on ABC 53 in the mid-Michigan area.
"Real Possibilities" focuses on empowering older adults to choose how they live as they age. The first eight shows address voter engagement, Good Form Walking, work and jobs, age-friendly cities, fraud watch, caregiving, discounts and genealogy.
The newest episode takes a look at "Disrupting Disparities: A Continuum of Care for Michiganders 50 and Older," a recently released AARP Michigan report that explores inequities and imbalances in the state's health care system and proposes solutions.
"The goal of 'Real Possibilities' is to give older adults news they can use to live their best lives," said Paula D. Cunningham, State Director of AARP Michigan and moderator of the TV show.
"We're highlighting everything from available local discounts and fitness to resources for family caregivers and connections to full-time or part-time jobs for older adults in the Lansing area."
The show includes "Take on Today" interviews with local business people about such topics as avoiding identity theft, diet and nutrition, and home and community-based services that help older adults remain at home.
All episodes are archived here for you to stream 24/7/365, so enjoy the shows and discover all the real possibilities for you!
Your link to "Real Possibilities": https://www.wlns.com/aarp-real-possibilities