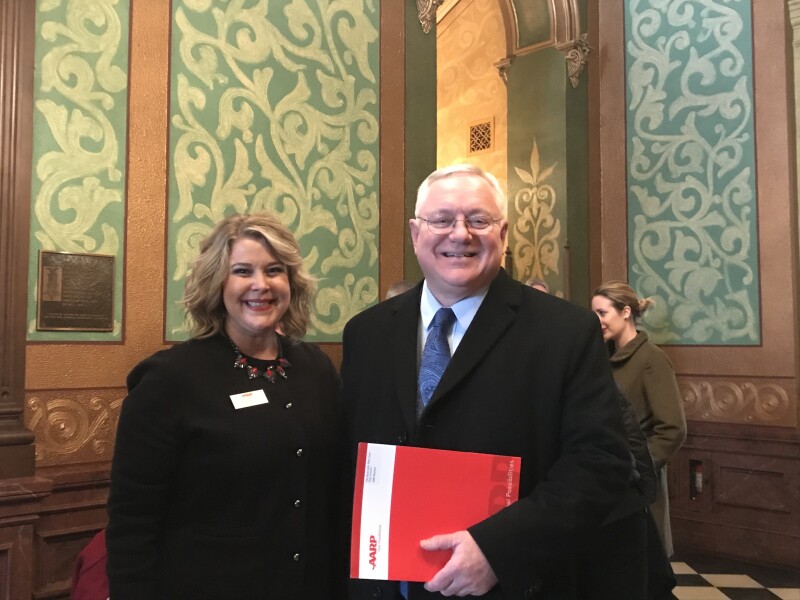 AARP is already geared up and fighting for the issues that matter most to Michiganders 50+ in 2019.
On the federal level, we are fighting against the skyrocketing cost of prescription drugs, advocating for protections for older workers, protecting Medicare and Social Security benefits, and more. We will publish the AARP Michigan State Legislative Agenda outlining AARP's state priorities at the AARP Legislative Luncheon on Tuesday, March 12.

AARP volunteers are engaged in every aspect of AARP's advocacy. Volunteers contact members of Congress, meet with Michigan's State Representatives, State Senators, Governor, legislative staff, AARP members and the public. Volunteers notify legislators of our positions on bills through committee testimony, emailed and hand-delivered letters, one-on-one meetings, social media, media interviews and more.

Learn more about becoming an AARP Michigan legislative advocacy volunteer. Email us at miaarp@aarp.org.

You can also sign up to receive email updates and action alerts related to these issues HERE.