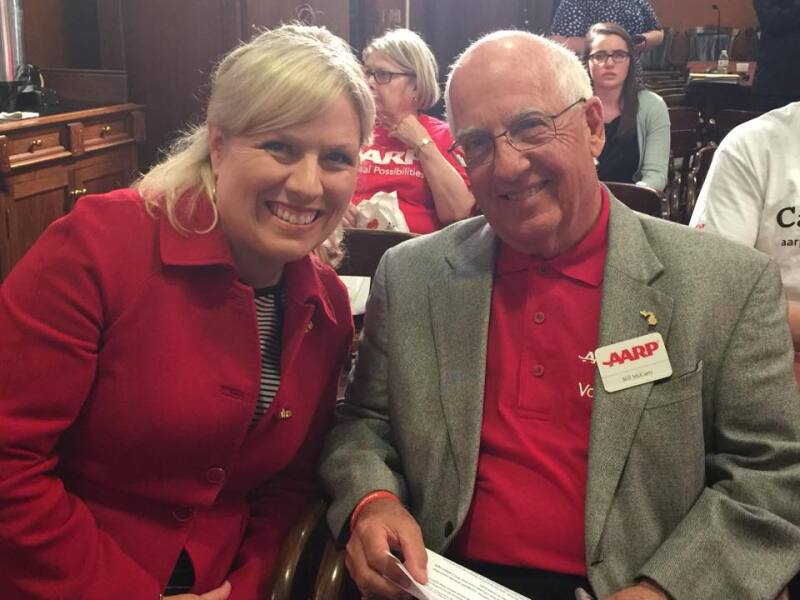 The Michigan CARE Act, which provides support for the state's 2 million caregivers, had its first legislative hearing on Sept. 29.

The Senate Health Policy Committee took testimony from AARP Michigan Executive Council Member William McCarty, bill sponsor Sen. Margaret O'Brien, R-Portage, and others.

O'Brien said the legislation "is about trying to improve health outcomes."

"We're really out to protect the patient by arming the caregiver with knowledge," she told the committee.

McCarty added: "Family caregivers are the first line of defense against their elderly relatives being readmitted into the hospital, or being forced to move into a nursing home."

The Michigan CARE Act, embodied in Senate Bill 352, would require:

The name of the family caregiver is recorded when a loved one is admitted into a hospital;
The family caregiver is notified if the loved one is to be discharged to another facility or back home; and,
The facility must provide an explanation and live instruction of the medical tasks – such as medication management, injections, wound care, and transfers – that the family caregiver will perform at home.
AARP State Director Paula Cunningham and Sen. O'Brien talked about the CARE Act's opening day in the Legislature on the Michigan Big Show hosted by Michael Patrick Shiels on Sept. 30. Listen to the show here: http://bit.ly/1O7Xym1

Melissa Seifert, AARP Michigan Associate State Director for Advocacy, was interviewed about the CARE Act by Michigan News Connection. You can read or listen to the story here: http://www.publicnewsservice.org/2015-09-30/senior-issues/family-caregiver-bill-could-ease-burden-for-millions/a48356-1