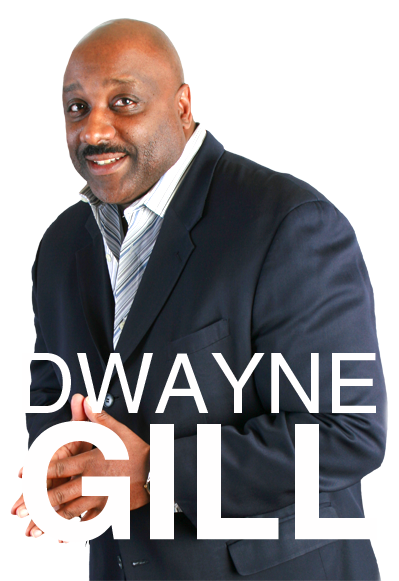 Dwayne Gill is Michigan's own Life Reimagined story.
The irrepressible 50-year-old Detroit native is a Michigan State Police officer who is nearing retirement. But like a growing number of new retirees, he doesn't intend to fade quietly into the sunset. He has a fascinating plan for his "what's next."
Known around the state as "The Comedy Cop," Gill doubles as a stand-up comic, who has opened for such entertainers as Aretha Franklin and Tim Allen.
When he hangs up his gun and badge for good, Gill plans to take his comedy act on the road full-time.
"I'll do what I have been doing, but I won't have to return on Monday to an 8-to-4 job," he says.
The comedy act is what he calls his "dream job."
"Comedy isn't something I want to do, it's something I feel like I need to do. It's what I was put on this earth to do," Gill says.
He notes that he has loved his careers as a Marine and a police officer, but adds with an engaging smile: "Making people laugh and not having to take a bullet, that's much better."
Gill is preparing financially for his retirement from the Michigan State Police so he can step right into his encore career. Aside from the stand-up act, he also does what he calls "corporate comedy" and motivational speaking at business and association conferences.
He's familiar with AARP Life Reimagined and says it can "provide the tools and resources to help somebody launch a second career that may be completely different from what they've been doing for the last three decades… someone like me."
So take a look at http://www.lifereimagined.org/ and learn more about Dwayne Gill's story here: https://www.youtube.com/watch?v=-5o9NHT3bHI&feature=youtu.be