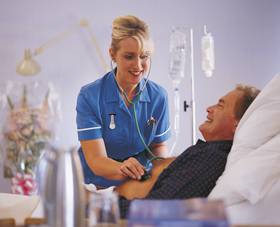 AARP is encouraging Medicare beneficiaries this fall to read their annual Notice of Change and to review their health and prescription drug plan options for 2017 during Medicare Open Enrollment (October 15 th – December 7 th). Given the trend in high prescription medication prices, consumers are advised to pay close attention to their Medicare Part D drug plan options to help save money.

Medicare plans often change their cost-sharing and coverage benefits every year. However, insurers must notify all their enrollees of any plan changes for the coming year before the end of September. AARP strongly recommends that people read these Notices of Change carefully, compare their current plan with other available plans, and change to a different plan during open enrollment if it better meets their current needs. People satisfied with their current coverage do not need to do anything because reenrollment will occur automatically.

"The out-of-pocket co-pay amounts that people are paying for their prescription drugs are going up for many seniors in Michigan and across the country because of rising drug prices," said AARP Michigan State President Paula D. Cunningham. Medicare health and prescription drug cost-sharing can vary widely between plans for the same drug or service. "During Medicare Open Enrollment, some Michiganders may be able to save hundreds of dollars on out-of-pocket costs just by changing to a different plan."

Changes You Can Make

Here are changes you can make during open enrollment:

Switch from traditional Medicare to a Medicare Advantage plan, or vice versa
Switch from one Medicare Advantage plan to another
Switch from one stand-alone Medicare Part D prescription drug plan to another
Drop Medicare Part D prescription drug coverage
Join a Medicare Prescription Drug Plan if you didn't sign up when you were first eligible
Consider the "Four C's"
AARP recommends that people consider the "Four C's" when reviewing Medicare plan options:
Cost – Compare monthly premiums, annual deductibles, co-pays, and co-insurance.
Coverage – Review the doctors and pharmacies included in the plan, as well as prescription drugs and other services you need.
Convenience – Look at the local doctors, pharmacies, and services included in the plans. Medicare can be very confusing to people. There are a number of resources for people to get free assistance in choosing the best Medicare plans:
Where to Get Help
Customer Service – Consider the quality of service a plan provides. Quality ratings for most Medicare Advantage and Medicare Part D prescription drug plans are available at www.medicare.gov/find-a-plan.
Call the Medicare help line at 1-800-633-4227.
Use Medicare's plan finder program at https://www.medicare.gov/find-a-plan/questions/home.aspx.
Contact Michigan's Medicare Medicaid Assistance Program (MMAP) for free personal help at http://mmapinc.org/ or by phone at (800) 803-7174.
Over 600,000 lower-income Michiganians are receiving their healthcare coverage through the Healthy Michigan Plan. Information on the Healthy Michigan Plan is available at www.michigan.gov/mibridges or by calling 855-789-5610.
Michigan Veterans may contact the Michigan Veteran Resource Service Center at (800) 642-4838 for assistance with health and prescription coverage under VA Program