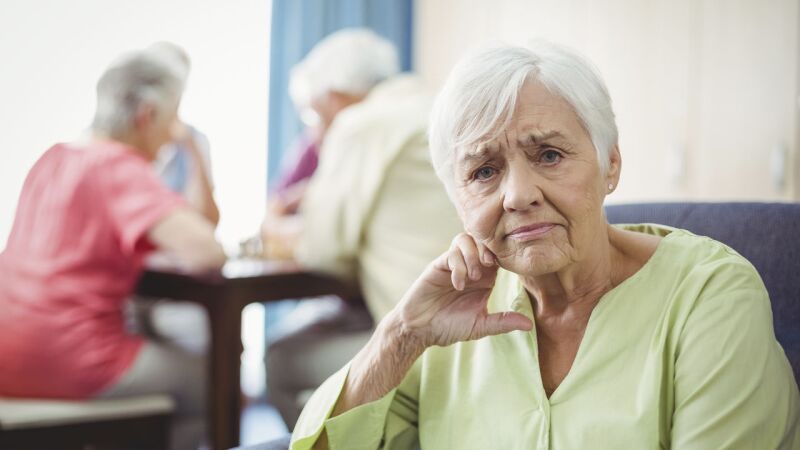 [LANSING, MI] – The latest release of AARP's Nursing Home COVID-19 Dashboard shows that while COVID cases climbed for residents and staff, deaths continued to decline in Michigan nursing homes in the four weeks ending April 18.

The report also shows that well over a year into the pandemic, shortages of nurses and aides remain an issue in 35.6% of long-term care facilities across the state. A new dashboard measure on personal protective equipment (PPE) shows 7% of nursing homes in Michigan had an urgent need for PPE during the reporting period.

Deaths of nursing home residents in Michigan dropped to .04 per 100 residents, the lowest number since the dashboard was launched in June of 2020, and down from .08 in the previous report.

But COVID cases increased to .52 per 100 residents, compared to .32 in the prior report. This was the first monthly increase in cases since December. Also, new infections among staff climbed to 3.53 per 100 residents from 1.15 in the previous report.

"The good news is the number of COVID-19 deaths in nursing homes continues to fall," said Paula Cunningham, AARP State Director. "But new infections increased again, and we cannot breathe a real sigh of relief until the chronic, ongoing problems in nursing homes and other long-term care facilities, such as staffing shortages, have been resolved."

AARP Michigan continues to fight for reforms to protect nursing home residents and ensure long-term care facilities provide high-quality care. Specifically, AARP is continuing to advocate to ensure the safety of residents and staff by requiring that:

Infection control measures are in place;
Personal protection equipment is available and properly used;
Sufficient COVID-19 tests and vaccines are available;
Nursing homes prove they can keep a COVID positive resident in the facility without spreading to other residents;
Information is shared with residents, their loved ones and staff in a timely manner.
AARP Michigan had a representative on the Michigan Nursing Homes COVID-19 Preparedness Task Force in 2020 and many of its recommendations have been enacted.

The AARP Nursing Home COVID-19 Dashboard analyzes federally reported data in four-week periods going back to June 1, 2020. Using this data, the AARP Public Policy Institute, in collaboration with the Scripps Gerontology Center at Miami University in Ohio, created the dashboard to provide snapshots of the virus' infiltration into nursing homes and impact on nursing home residents and staff, to identify specific areas of concern at the national and state levels in a timely manner.

The complete Nursing Home COVID-19 Dashboard is available at www.aarp.org/nursinghomedashboard. For more information on how COVID is impacting nursing homes and AARP's advocacy on this issue, visit www.aarp.org/nursinghomes.

About AARP

AARP is the nation's largest nonprofit, nonpartisan organization dedicated to empowering people 50 and older to choose how they live as they age. With a nationwide presence and nearly 38 million members, AARP strengthens communities and advocates for what matters most to families: health security, financial stability and personal fulfillment. AARP also produces the nation's largest circulation publications: AARP The Magazine and AARP Bulletin. To learn more, visit www.aarp.org, www.aarp.org/espanol or follow @AARP, @AARPenEspanol and @AARPadvocates, @AliadosAdelante on social media.