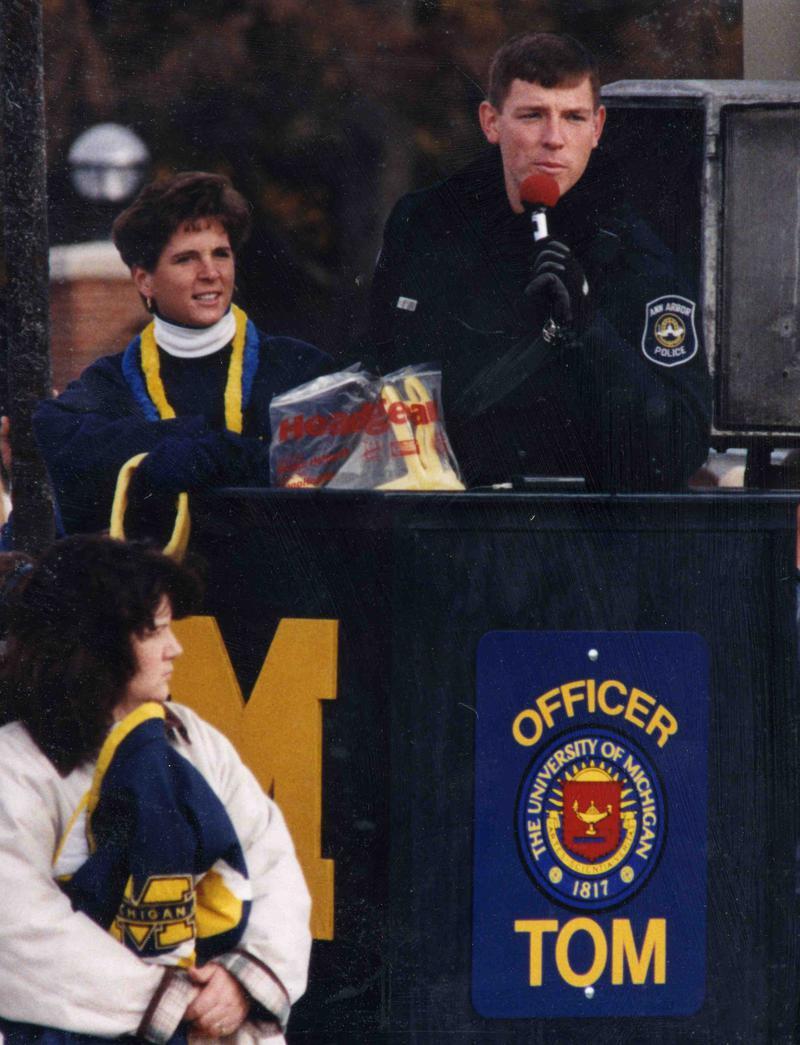 Sgt. Thomas Hickey, a 22 -year veteran of the Ann Arbor Police Department, wants to keep Senior drivers in Ann Arbor safer on the roads.
So he become a volunteer classroom Instructor with the AARP Driver Safety Program. Thomas completed the training and received his certification to teach the Smart Driver Course earlier this year.
But Hickey's commitment to older drivers didn't stop there. He directed a $400 grant from the Ann Arbor Area Community Foundation to cover the cost for 20 older adults to attend the Driver Safety class on July 14 at the Turner Senior Resource Center.
The grant is part of the Ann Arbor Police Department's Community Engagement effort to keep seniors driving longer and safer in Ann Arbor and on other Michigan roads.
"The community partnership between the Ann Arbor Police Department (AAPD) and the Ann Arbor Senior Centers continues to grow stronger," Hickey said. "The AAPD Community Engagement Unit strives to make quality of life issues a top priority for our senior citizens in Ann Arbor. The programs offered by the AARP assist us in the effort and have been instrumental in educating seniors by offering the Smart Driver courses."
Sgt. Hickey is also collaborating efforts at the Burns Park Senior Center to implement a program called "Grandma's and Graffiti," a graffiti removal program, which is the only one of this type in Michigan.
Hickey is also committed to helping Ann Arbor youngsters. He is coordinating a kindergarten Safety Town Program for Ann Arbor Public Schools students.
"Although Sgt. Thomas Hickey has only been with the AARP Driver Safety Program for a short time, he has distinguished himself as an advocate for saving the lives of senior's on roads and highways in Ann Arbor and across Michigan," said LaJoyce Eberhardt, AARP Driver Safety Program coordinator for Michigan.