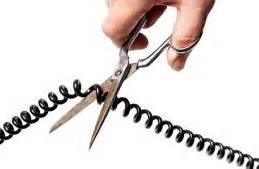 AARP Michigan members are saying in droves that they don't want to lose their landline telephone service.
An unscientific, online opinion survey of 1,323 AARP Michigan members and others shows an overwhelming majority have landline service and want to keep it, even though they also have wireless phone service.
See detailed results of the survey here: Telecomm infographic Nov 2013
The poll was prompted by the introduction of Senate Bill 636, which could phase out landline service within three years. Phone companies would have to give landline cutomers only 90 days' notice that they are discontinuing the service.
The legislation is in the state Senate Energy & Technology Committee.
"AARP Michigan is fighting to ensure that our members and all Michigan families have reliable, affordable phone service they can count on, especially during extreme weather like we recently experienced, or other emergencies," said Thomas Kimble, AARP Michigan President. "This bill puts reliable phone service at risk for all Michigan consumers."
One survey respondent, a 61-year-0ld woman from Dorr in Allegan County, said: "Although we have cell phones, we rely on our landline when we are at home. I really don't want to use my landline service."
A 72-year-old woman from Wakefield in the Upper Peninsula said: "Please don't take away our landlines! I have LifeAlert and I need my landline!"
To participate in the survey, click here:
http://action.aarp.org/dontcutthecord
photo by marketingblog