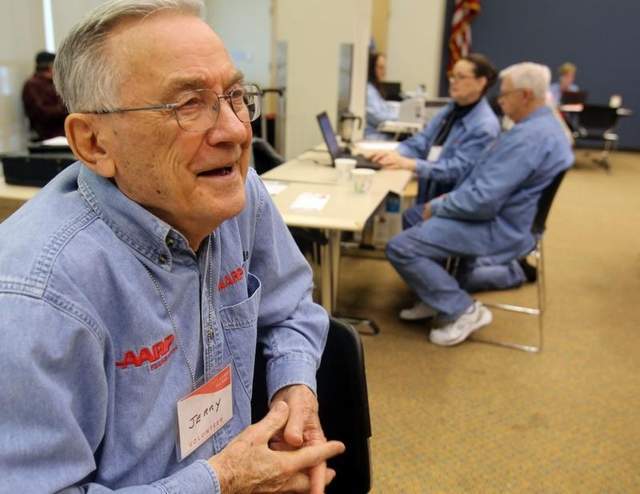 LANSING, MI —AARP Foundation Tax-Aide, the nation's largest free, volunteer-run tax preparation and assistance service, is seeking volunteer tax-preparers in the Lansing area to help residents who need help preparing and filing their 2017 returns.

Volunteers are needed in Lansing, East Lansing, Okemos and Charlotte.

The time commitment is 10 to 20 hours for training and several hours each week from February 1 to April 15 doing counseling and tax return preparation. The volunteer prepares tax forms, answers questions and explains the return to the taxpayer, who is responsible for its accuracy.

AARP Foundation Tax-Aide volunteers receive free tax training in January and are reimbursed on a limited basis for qualified program-related expenses. They help taxpayers at sites around the state, learning new skills while giving back to their communities.

"Last year, we assisted more than 70,000 people prepare and file their tax returns across Michigan, including thousands in the Lansing area," said Karen Kafantaris, AARP Michigan Associate State Director for Community Outreach. "We could not do it without our hundreds of volunteers, who make a positive and permanent mark on the communities they help."

To apply by the Nov. 10 deadline to be an AARP Foundation Tax-Aide volunteer, visit www.aarp.org/taxaide and click on "Volunteer" to fill out the interest form. Applicants will be contacted by the local Tax-Aide coordinator. For more information, contact Karen Kafantaris at 517-267-8916.