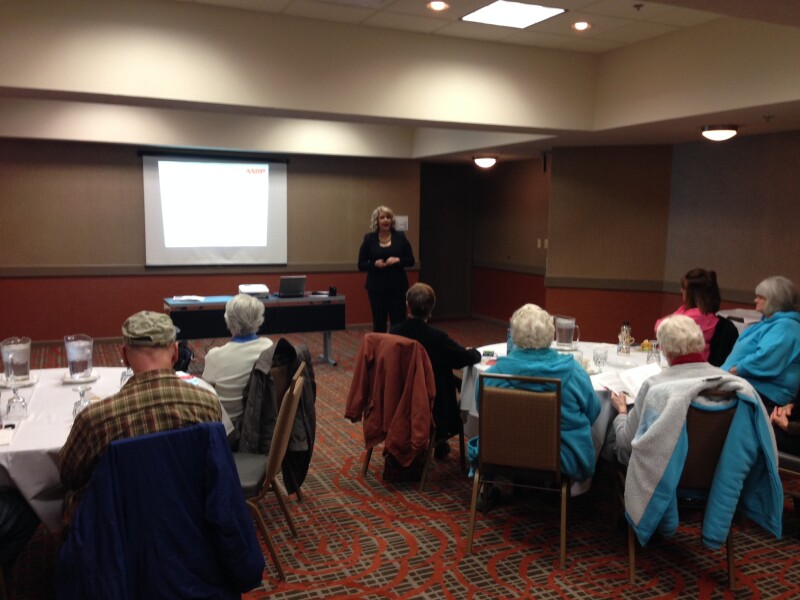 TRAVERSE CITY -- A group of residents in this Northern Michigan city attended an AARP session today on "How to be an Advocate."

Melissa Seifert, AARP Michigan Associate State Director for Government Affairs, covered the do's and don'ts of advocacy, how to contact a legislator, how to organize a campaign and other topics at the West Bay Beach Holiday Inn in Traverse City.

"Do your homework," Seifert told the group. "Know the ins and outs of your issue."

Seifert also talked about AARP Michigan's 2014 state legislative agenda.

Those in attendance expressed an interest in the pension tax and the recently enacted bill that will allow phone companies to abandon landline telephone service with 90 days' notice within three years.

"I have an interest in a variety of issues, and not just senior issues," said Sharon Christensen of Traverse City, who participated in the hour-long session. "I most definitely believe this will really help me become a more effective advocate."

Those who would like to learn more about being an advocate should contact Melissa Seifert at 517-267-8934 .