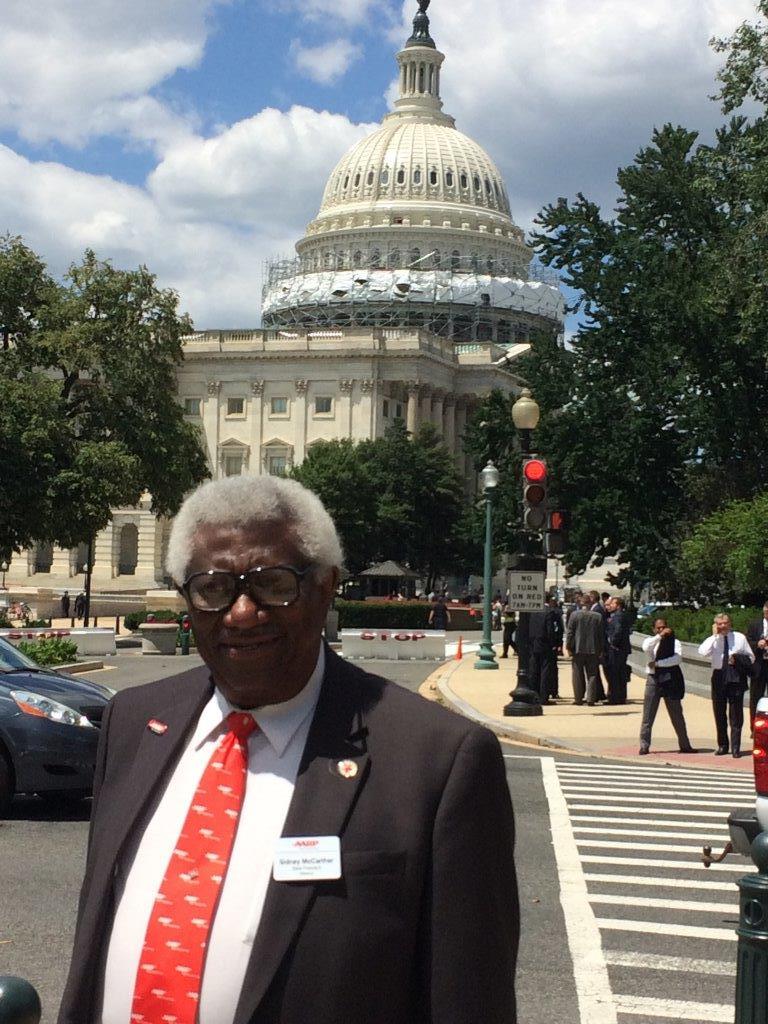 At a time when our country is extremely polarized, family caregiving is a rare issue that unites us. It isn't a Democratic issue or a Republican issue. It's a family issue that affects us all. If you're not a caregiver now, you will be one or will need one in the future.

Up for consideration in the U.S. House of Representatives is the bipartisan Recognize, Assist, Include, Support and Engage (RAISE) Family Caregivers Act (H.R. 3099). The RAISE Family Caregivers Act would create a national strategy to recognize and support family caregivers. Passed unanimously by the U.S. Senate last year, the bill was introduced in the U.S. House by Rep. Gregg Harper (R-MS), and Rep. Kathy Castor (D-FL) last July.

That's why AARP Missouri went to the U.S. Capitol today to fight for the 792,000 Missourians who care for older parents, spouses, children with disabilities and other loved ones so they can live independently in their homes and communities. Our State Director Craig Eichelman and Volunteer State President Sidney McCarther took the opportunity to meet with U.S. Representatives Emanuel Cleaver, Ann Wagner and Billy Long to urge them to support the RAISE Act. Eichelman and McCarther also took the opportunity to thank Senators Roy Blunt and Claire McCaskill for voting for the RAISE Act.

For 25 years, Karen has cared for Josephine, her

100-year-old mother, who has suffered from a series of mini-strokes and a heart attack. Josephine worked until she was 85 and still lives in her own home with Karen's help. Karen is a journalist and fellow Missourian.

Family caregivers like Karen take on huge responsibilities that can be overwhelming, stressful, and exhausting. Sometimes they're even on call 24 hours a day, seven days a week and can't get any relief. They:
• help with bathing and dressing,
• prepare meals,
• drive to appointments,
• manage medications,
• and more!

As family caregivers face physical, emotional and financial challenges, we can take some commonsense legislative steps that would help make their lives a little bit easier. In Missouri alone, family caregivers provide 737 million hours of care annually at an economic cost of over eight billion dollars. The care family caregivers provide helps to eliminate or delay the need for more expensive nursing home care and unnecessary hospitalizations—saving taxpayer dollars.