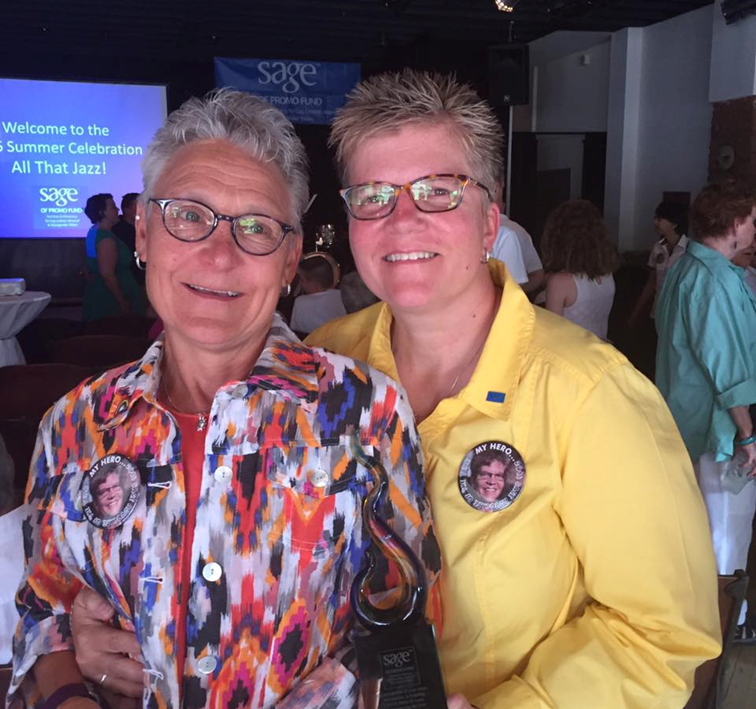 Founder and director of Sage Metro St. Louis Sherrill Wayland was recently honored as the 2016 Dennis W. Hostetler Advocate of the Year during the "All That Jazz" summer celebration on June 12. The event was sponsored by SAGE of PROMO Fund and held at The Focal Point and Maya Café in Maplewood.

A member of the AARP Missouri Executive Council, Sherrill is currently the Manager of National Projects for SAGE's National Resource Center on LGBT Aging (NRC). In that capacity, she manages the day-to-day NRC and works with SAGE's National LGBT Elder Housing Initiative and other key national projects.

Sherrill has over 20 years of experience in the fields of disability, education, aging and LGBT advocacy. She is co-author of Older gay, lesbian, and bisexual adults: Tools for age-competent and gay affirmative practice which was published in the Journal of Gay and Lesbian Social Service.

In 2015, Sherrill received the 2015 Harvey A. & Dorismae Hacker Friedman Award for Excellence in Service to Older adults from the George Warren Brown School of Social Work, Washington University, where earned a Master's degree in Social Work.

Congratulations to Sherrill, a dedicated LGBTQ advocate.