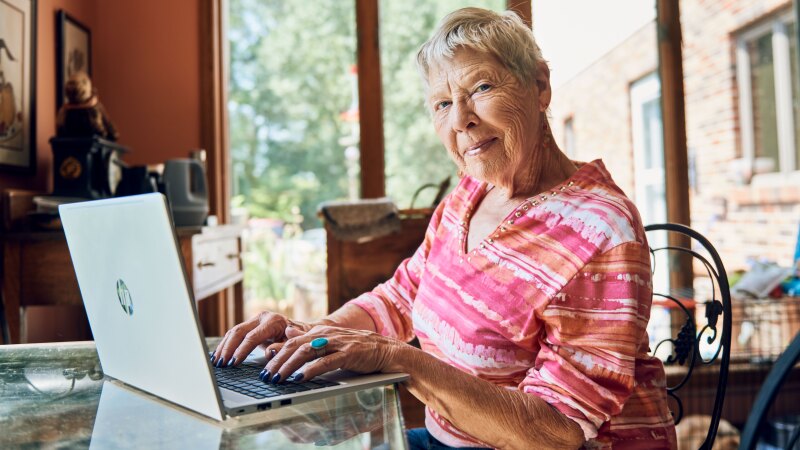 When high-speed internet final arrived at her southeast Missouri home, Charlotte Craig felt her frustration levels plummet. Updating social media for the local humane society, where she volunteers, is quick and easy. So is handling large computer files for her part-time nursing job.

"It has made all the difference in the world," says Craig, 77, of Gordonville. "Before, it was a pain in the neck — slow, laborious and sometimes impossible. Now, it's all instantaneous."

Many of her rural neighbors, however, still don't have access to high-speed internet, also known as broadband. Despite recent progress in the state, the service has yet to reach hundreds of thousands of Missourians.

Supporters of expansion, including AARP, hope that the $65 billion set aside for broadband projects in last year's federal bipartisan infrastructure bill can close the country's digital divide.

The bulk of the money — about $42.5 billion — will go to states, territories and Washington, D.C. Each state will receive a minimum of $100 million, with the balance allocated by need. Missouri could see nearly $1.3 billion, according to an early estimate from New York Law School.

States have started planning their high-speed-internet investments, and consumers could see improvements next year.

AARP Missouri aims to make sure everyone is reached and aware of affordable options. The office has worked with a state broadband development committee to convey the importance of the service for older Missourians, says Jay Hardenbrook, AARP Missouri's advocacy director. Broadband provides better access to telehealth services, educational opportunities and bank sites. It gives easier access to friends and relatives, helping people avoid social isolation.

MORE FUNDS FOR BROADBAND

Earlier this year, AARP helped craft state legislation to create a broadband task force. It also worked with the Missouri Farm Bureau and rural electric co-ops to prioritize funding for unserved and underserved areas. The Federal Communications Commission estimates that 422,000 Missourians have no access to broadband, but an independent report by data aggregator BroadbandNow puts it at about 1 million. Urban areas of the state have 99.2 percent coverage, rural sections, 79 percent, the FCC says.

Monica Sabin, for example, lives five miles from St. Clair in Franklin County, southwest of St. Louis. She's still waiting for broadband. "I can't tell you the last time I used my computer," says Sabin, 59. "Probably seven or eight years ago. It's ridiculous. It was just so slow."

She uses her cellphone to access the internet — not an ideal way to run her small business of selling items online.

Another means by which AARP Missouri is addressing high-speed internet affordability is by working with partners such as the St. Louis County Library and local Area Agencies on Aging to promote the federal Affordable Connectivity Program, which offers up to $30 a month off internet bills for those who meet income requirements (info at aarp.org/acp or fcc.gov/acp).

AARP's Personal Technology Resource Center has more information at aarp.org/home-family/personal-technology.

For an FCC broadband Q&A, go to fcc.gov/connected.

Sarah Hollander is a writer living in Cleveland.

Connecting Rural Arkansas via High-Speed Internet
For more on Technology