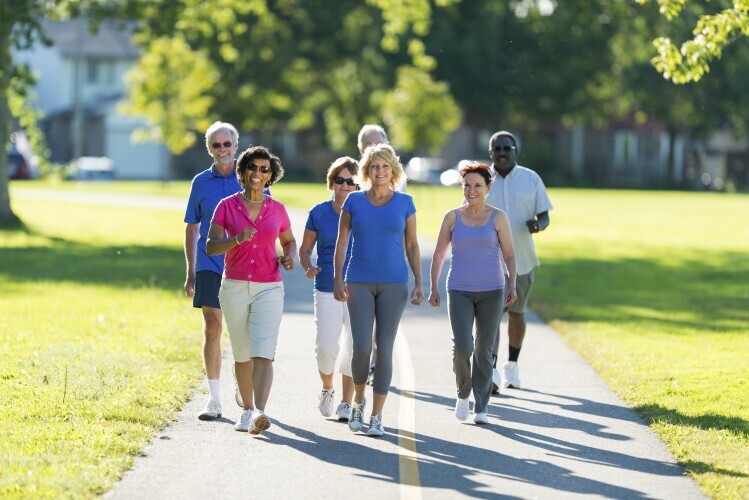 The popular Ten Toe Express program, which combines walking, sightseeing and learning to use public transit in the St. Louis area, is returning in April.

The three-month program features weekly events in which participants meet at a light-rail or bus station, ride a MetroLink train or bus and then walk to a location of interest. Past destinations have included the National Blues Museum and Ballpark Village.

"It's a great opportunity to get out in the community and meet new people while using transit," says Sheila Holm, community outreach director for AARP in St. Louis.

AARP sponsors the program, which is run by the nonprofit Citizens for Modern Transit. The goal: to encourage healthy living and ensure safe, reliable transportation options for residents of all ages.

AARP members get half off the $10 registration fee when they sign up through AARP St. Louis. Those new to Ten Toe Express will get a welcome kit with a pedometer, weekly walk logs, transit tickets and more. Any returning walker who gets a friend or family member to join will receive a special gift.





AARP Brunch Bunch Returns May 14th!

We will meet at the Shrewsbury MetroLink station by the elevator no later than 8:50 am. Then, we will take MetroLink across the Mississippi River to Illinois and walk back to St. Louis across the historic Eads Bridge (approximately 2.5 miles).

If time permits, we may briefly visit the museum under the Arch. We'll then grab 'brunch' downtown at a local restaurant (sorry but you have to pay for your own meal) and return to Shrewsbury by 1:30 pm.

How do you join in on this fun day? Just click the big red 'Register' button below.

Sign up today!