Another great Moonlight Ramble event took place on Saturday, August 20 th. AARP in St. Louis was the title sponsor and took the opportunity to provide several fun activities for all in attendance. A photo booth for all participants to get a commemorative photo was made available by AARP.

Participants that participated in our Listening Post that asked 'Why do you ride a bike?' had the opportunity to spin the prize wheel. By the way, the winning answer for that question was "For FUN"!
People were able to register for one of three $100 gift cards for Big Shark Bicycle Company. Congrats to the lucky winners - Jacob C., Dorothy P. and Karla H!!
As a sponsor of the event, we had the opportunity to provide nearly 300 AARP members free registration for the Moonlight Ramble. Those that stopped by our booth received a free glow-in-the-dark water bottle.
We also provided free bike lights and string backpacks just for stopping by!
Thanks to our great crew of volunteers & staff that made everything in our AARP booth happen before, during and after the Moonlight Ramble!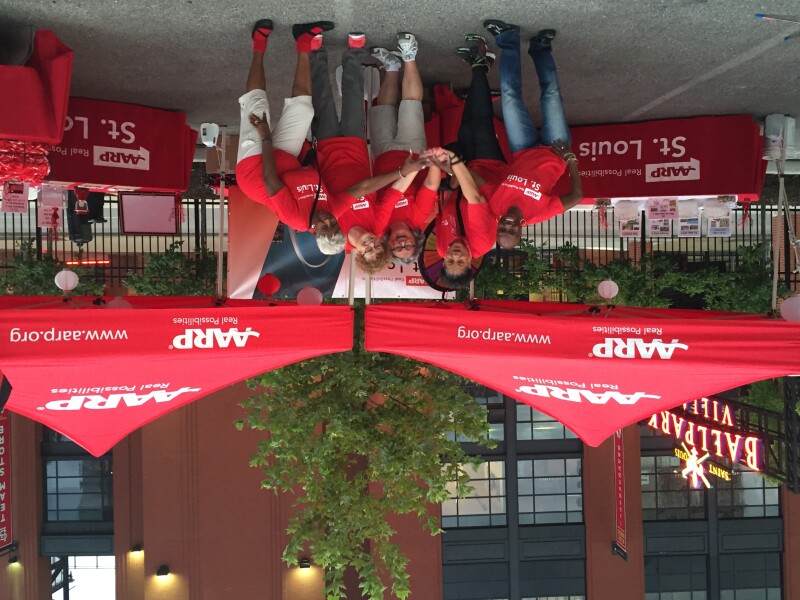 Also a big thanks to Emmis Communications for putting on a great event. And special thanks to all that came out rode through the streets of St. Louis!!