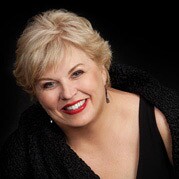 AARP members and guests are cordially invited to spend the evening of March 6th enjoying the talents of famed soprano Christine Brewer and Bruckner's Third Symphony. Brewer is a Grammy Award-winning American artist who was named one of the top 20 sopranos of all time. She is acclaimed for her range, power and control of any stage where she performs. All of her singing attributes make her a favorite and highly sought-after recording artist.

Anton Bruckner's Symphony No. 3 was dedicated to Richard Wagner and is sometime called "Wagner's Symphony." Written in 1873, it was revised in 1877 and again in 1889, the artistic masterpiece is regarded as the most revised symphony written. Christine Brewer returns to Powell Hall after a year-long hiatus for a powerful Wagner performance.

This production features video and lighting elements by S. Katy Tucker, a renowned artist known for her design work at Carnegie Hall, the San Francisco Opera, Sydney Symphony and more.

To take advantage of this special discounted ticket offer* click here.
* Tickets are discounted by 50% and are not available in all sections. Limit four tickets per order.