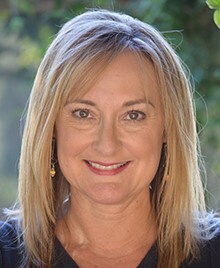 Amy Goyer, a nationally known expert on aging and families for AARP, will visit Nebraska April 24-25 to share her personal caregiving journey at AARP events in Lincoln and Omaha and the annual Day of Caring in Hastings.

Goyer will tell her inspirational personal journey turning her life upside down as caregiver for her grandparents, parents and sister. Drawing upon 35 years working in the field of aging combined with decades of caring for loved ones, she will share her hard-earned practical tips for navigating caregiving and finding strength and resilience while savoring the humorous and joyful moments along the way.

All events below are free and open to the public:



April 24 – Lincoln

Lunch & Learn with Amy Goyer
11:30 a.m. – 1 p.m.
Marriott Cornhusker Hotel
Yankee Hill Room, 3 rd Floor

333 S. 13 th St.

Registration is required by April 17. RSVP to 1-877-926-8300 or register online at aarp.cvent.com/ AmyGoyer_4-24. Lunch will be provided at no cost.

April 24 – Omaha

AARP Movies for Grownups Screening of What They Had with Amy Goyer
1 p.m. - 3:30 p.m.
Village Pointe Cinema
304 N. 174 th St.

What They Had from first-time writer/director Elizabeth Chomko centers on a family in crisis. Bridget (Hilary Swank) returns home to Chicago at her brother's (Michael Shannon) urging to deal with her ailing mother (Blythe Danner) and her father's (Robert Forster) reluctance to let go of their life together.

The free screening will be followed by a 30-minute conversation with Amy Goyer.

Seating is limited. To register, call 1-866-267-8131 or go to aarp.cvent.com/Omaha_WTH

April 25 – Hastings

14th Annual Day of Caring for Those Who Care, 8 a.m. – 3 p.m.

Amy Goyer Keynote 11 a.m. – 12 p.m.
Hastings City Auditorium
400 N. Hastings
To register or for more information, call (402) 463-8124.

Learn more about Amy Goyer at www.aarp.org/amygoyer and www.amygoyer.com.