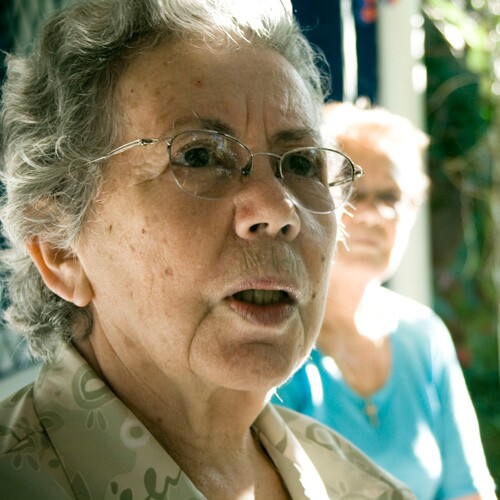 Members of the community with an interest in elder care and dementia are invited to be part of a television special about the issues on April 30, 2013, at NET Television Studios, 1800 N. 33rd Street, Lincoln. A panel of experts will answer live audience questions for airing in May on NET Television. Studio seating will begin at 1:30 p.m. with the live recording beginning promptly at 2 p.m.
The panel experts will cover dementia research, legal and financial issues, levels of care, and psychosocial issues. Panel experts will include Dr. Dan Murman, Neurologist, University of Nebraska Medical Center; Abbie J. Widger, Attorney with Johnson, Flodman, Guenzel and Widger in Lincoln, Neb.; Helen Crunk, RN, Administrator of Hillcrest Mable Rose in Bellevue, Neb., Nebraska Assisted Living Association Chair, and member of National Center for Assisted Living Board of Directors; and Carol Ernst, Executive Director of Eastmont Towers Community in Lincoln, Neb., and Nebraska Assisted Living Association Vice Chair. The panel will be moderated by Dr. Anna Fisher.
A lunch and with guest speakers will be held at noon, prior to the television recording event. Lunch speakers will be Clayton Freeman, Program Director of Alzheimer's Association Midlands Chapter, and Heath Boddy, President and CEO of the Nebraska Health Care Association.
There is no cost to attend but RVSPs are required by April 25 to Charity Thomas at 402-682-6595 or http://www.brownpapertickets.com/event/360753.
The program is sponsored by Hillcrest Health Services and the Nebraska Health Care Foundation. It is affiliated with "Now What?," a televised program that also deals with elder care and dementia issues. "Now What?" won a 2012 Bronze Award of Excellence from the Nebraska Broadcasters Association .
[Photo credit: Izolan/Flickr]