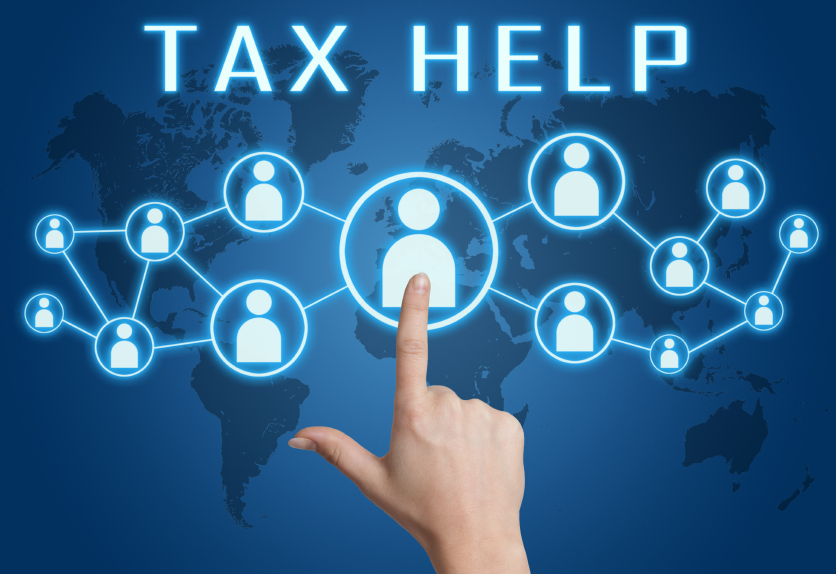 Beginning February 1 and continuing through April 18, AARP Foundation is providing tax assistance and preparation through its Tax-Aide program — and it's completely free.


AARP Foundation Tax-Aide is the nation's largest volunteer-based free tax preparation service. Volunteers are trained and IRS-certified every year to ensure they understand the latest changes to the U.S. Tax Code.

Tax-Aide has several options for providing taxpayer assistance. These options vary by location and are subject to change. Visit aarpfoundation.org/taxaide for details.


Drop-Off: Taxpayers interact with IRS-certified Tax-Aide volunteers in a short, in-person meeting at one of several locations in Nebraska (see list at end of article). Appointments must be scheduled in advance. Details for making appointments are available on a locater service found at aarpfoundation.org/taxaide. Returns will normally be prepared the day of the appointment. At some sites, taxpayers will wait while volunteers prepare their returns and complete them that day. At other sites, taxpayers will leave and return.

Contact-Free: Taxpayers interact with Tax-Aide's IRS-certified tax counselors online or by phone and exchange documents electronically. Start process at "aarpfoundation.org/taxaide" search for "Nebraska Virtual Site" in Lincoln, NE 68508. You can also begin this process by sending an email to: OmahaAARP@gmail.com.

Self-preparation: Tax-Aide provides taxpayers with free access to software so they can prepare their own taxes. Go to "aarpfoundation.org/taxaide" and select "Self-Filing Software". You will input your own information and file your return electronically. Taxpayers using this software can request help from an IRS-certified counselor to coach them through the process by phone or through computer screen-sharing.
Tax-Aide locations will adhere to CDC guidance for COVID-19 safety. Masks and social distancing will be required at all locations. Only fully vaccinated volunteers will meet taxpayers.

Tax-Aide provides tax preparation assistance services nationwide. In 2021, 1 million taxpayers who used AARP Foundation Tax-Aide received more than $692 million in income tax refunds. (These numbers were affected by the reduced availability of in-person assistance due to the pandemic.)


For more information about AARP Foundation Tax-Aide, including what type of service is available where, and which documents you need to file your taxes, visit aarpfoundation.org/taxaide or call 1-888-AARPNOW (1-888-227-7669).

In-Person Sites by Appointment Only - No Walk Ins Accepted
Go to the locater service at aarpfoundation.org/taxaide to request an appointment.








| | | | | | | |
| --- | --- | --- | --- | --- | --- | --- |
| Site | Address | City | Projected Days Open | | | |
| | | | | | | |
| ABRAHAMS LIBRARY | 5111 N 90TH ST | OMAHA | Tues & Thurs 10 - 2 | | | |
| BELLEVUE UNIVERSITY LIBRARY | 1000 GALVIN RD S | BELLEVUE | Saturday 10 - 3 | | | |
| PAPILLION LANDING | 1046 W LINCOLN ST | PAPILLION | Tues & Thurs 10 - 2, Wed 3 - 7 | | | |
| TANGIER SHRINE CENTER | 2823 S 84TH ST | OMAHA | Thurs & Fri 10 - 2 | | | |
| CHURCH OF THE RESURRECTION | 3004 BELVEDERE BLVD | OMAHA | Mon & Tues 10 - 2 | | | |
| RALSTON BARIGHT PUBLIC LIBRARY | 5555 S 77TH ST | RALSTON | Tues, Thurs, Sat 10 - 2 | | | |
| BELLEVUE VOLUNTEER FIRE HALL | 2108 FRANKLIN ST | BELLEVUE | Tues & Thurs 10 - 2 | | | |
| SONS OF ITALY | 1238 S 10TH ST | OMAHA | Sunday. 12 - 4 | | | |
| NEBRASKA VIRTUAL SITE | | LINCOLN | Virtual only | | | |
| AGING PARTNERS CENTER | 1005 O ST | LINCOLN | Mon, Wed 10 - 3 | | | |
| BESS DODSON WALT LIBRARY | 6701 S 14TH ST | LINCOLN | Mon & Wed 1 - 5 | | | |
| GERE PUBLIC LIBRARY | 2400 S 56TH ST | LINCOLN | Tues 1 -7, Thurs 1-5, Sun 1-5 | | | |
| BEATRICE PUBLIC LIBRARY | 100 N 16TH ST | BEATRICE | Wed, Sat 1 -5 | | | |
| EDITH ABBOTT MEMORIAL LIBRARY | 211 N WASHINGTON ST | GRAND ISLAND | Mon 3 - 6, Thurs 10 - 2 | | | |
| PETERSON SENIOR ACTIVITY CENTER | 2020 W 11TH ST | KEARNEY | Tues 12 - 4 | | | |
| SENIOR INFO/YORK COUNTY AGING | 1614 N DIVISION AVE | YORK | M - F appts | | | |
| KEARNEY PUBLIC LIBRARY | 2020 1ST AVE | KEARNEY | Thurs 12 - 4 | | | |
| | | | | | | |
| MCCOOK CHRISTIAN CHURCH | 507 W B ST | MC COOK | Tues 5 -8, Wed 9 - 12 | | | |