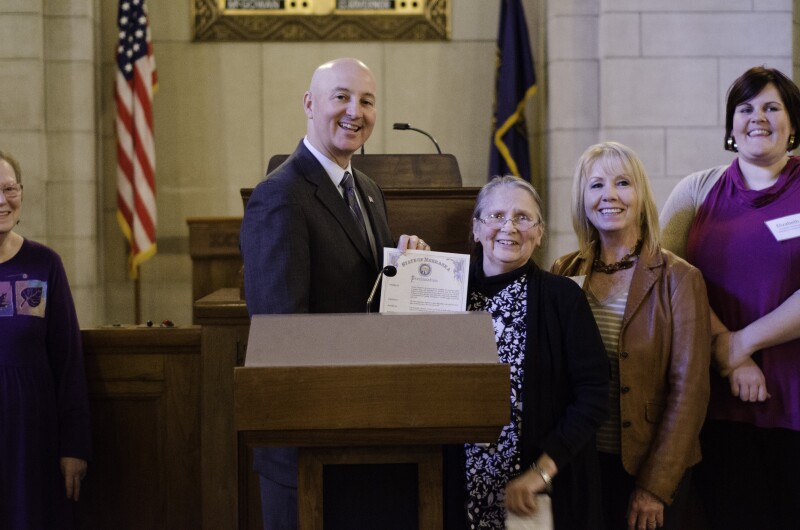 To recognize their work in support of Nebraska's family caregivers, AARP has named Gov. Pete Ricketts, and State Sens. Kate Bolz and Sue Crawford as 2015 "Capitol Caregivers," a bipartisan group of state legislators, lieutenant governors and governors from 25 states. These elected officials have advanced policies to help family caregivers who are making it possible for older Nebraskans to live independently at home – where they want to be.

"AARP thanks Gov. Ricketts and State Sens. Bolz and Crawford for championing legislation this year to strengthen support for family caregivers across our state," said Connie Benjamin, state director of AARP, which serves nearly 200,000 members age 50 and older in Nebraska. "They provided integral leadership to enact measures that help make the huge responsibilities of family caregivers a little bit easier."



Sen. Crawford introduced LB 107, which grants nurse practitioners more independence to treat patients, especially important in medically underserved rural areas with an aging population. Gov. Ricketts signed this important bill removing obstacles to primary health care access.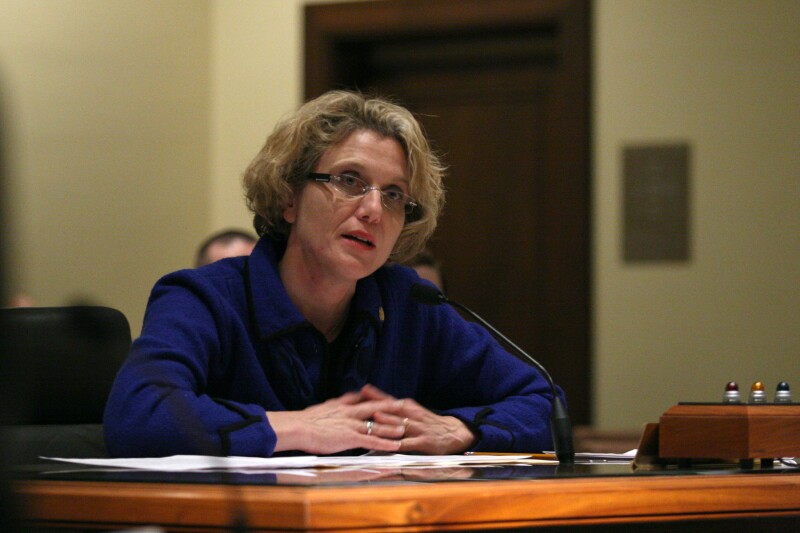 Sen. Bolz sponsored LB 320 to establish pilot Aging and Disability Resource Centers that will connect family caregivers and their loved ones with the long-term services and support they need. The demonstration projects will be launched in 2016.

"These measures are a significant first step to provide needed help to family caregivers," Benjamin said. "AARP will continue to be in the forefront fighting for Nebraska's family caregivers and their loved ones in 2016 and beyond: for more support, help at home, workplace flexibility, training, financial protection and more."

During the legislative session that begins Jan. 6, AARP Nebraska will support legislation that would provide family caregivers with training on medical tasks they need to perform when their loved one returns home from the hospital. At least 18 states have enacted similar laws. AARP also is backing a tax credit for family caregivers who meet certain financial criteria. LB 470 was carried over from the 2015 session.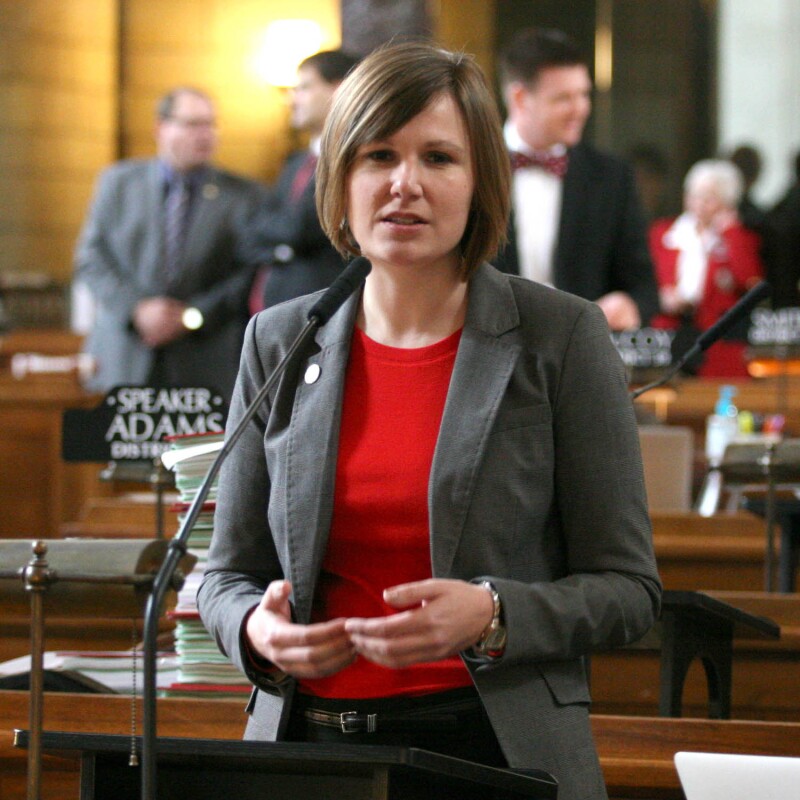 Nebraska's family caregivers are the backbone of our care system. They provide unpaid care to their loved ones valued at $2.2 billion annually while saving the State of Nebraska millions of dollars in Medicaid costs. Home care is about one-third the cost of institutions.