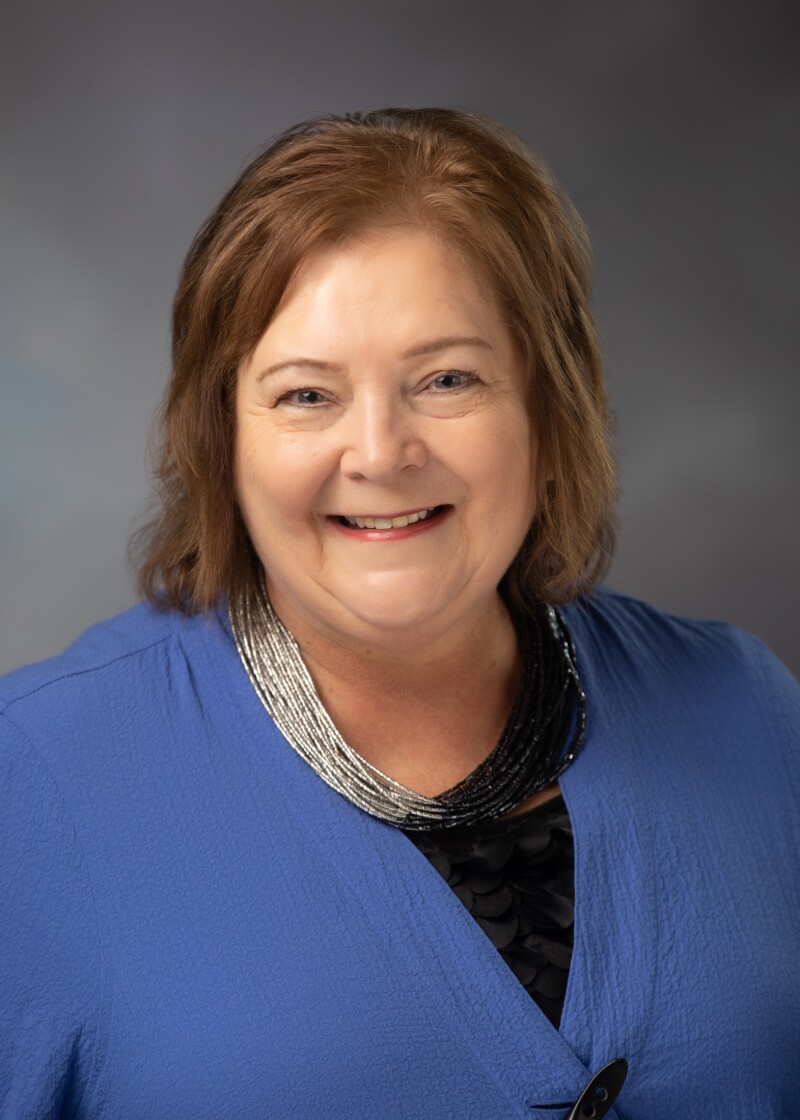 Suzan DeCamp of Omaha has been named the new volunteer state president of AARP Nebraska.

In her role serving nearly 200,000 Nebraska members age 50 and over, DeCamp chairs the state executive council and works with the state director to provide vision and leadership for AARP's work at the state and community level. She also serves as the principal AARP volunteer spokesperson in Nebraska.

"It is an honor for me to serve as the volunteer president of AARP in Nebraska and work with the dedicated staff and team of volunteers on the mission set forth by AARP's founder, Dr. Ethel Percy Andrus," DeCamp said. "During my term I will be guided by her charge that what we do, we do for all."

Since 2016, DeCamp has volunteered for AARP in multiple roles. She has served as the lead volunteer for federal issues on the AARP Nebraska Executive Council and as an AARP advocacy volunteer at the State Capitol. Additionally, she helped organize and lead the volunteer AARP West Omaha Area Community Action Team.

Some of her many activities with AARP include meeting with Nebraska's congressional delegation about the high cost of prescription drugs and testifying on caregiving and health care bills at the state legislature. She organizes volunteers to participate in AARP's statewide voter engagement efforts and helps coordinate legislative candidate forums. She also regularly recruits volunteers to assist at AARP community events and visit with their elected officials.

In 2019, she was recognized with the AARP Nebraska Andrus Award for Community Service, the association's highest volunteer state award.

A firm believer in civic responsibility, DeCamp has volunteered with numerous organizations for more than 30 years.

She has served on the board and as president of the Nebraska Association of School Boards (NASB); 20 years on the St. Paul Public School Board, 10 years as president; St. Paul Chamber of Commerce Board of Directors with two terms as president; St. Paul Public Library Board; and as president of the St. Paul Area Community Theatre and the Nebraska Association of Community Theatres.

DeCamp has also volunteered as a Boy Scout leader, Girl Scout leader, Sunday school teacher, trustee on several local and state foundations, and on local, state and national committees in the areas of education, legislation and community projects.

Todd Stubbendieck, AARP Nebraska State Director, said, "AARP is a volunteer-driven organization and the state president is a key volunteer leadership position. Suzan's background and her passion for the issues impacting the lives of Nebraskans age 50-plus make her a strong leader for our advocacy work at the state and federal level and to enhance our volunteer and community engagement in Nebraska."

The state president serves a two-year term and can be reappointed to two additional terms.

In 2015, DeCamp moved to Omaha from St. Paul, Nebraska with her husband, Steve. They have one daughter and son in law, Stephanie and David Fritson, one granddaughter, Eulalia Fritson, and a deceased son, Marcus.

DeCamp is the owner of St. Paul Abstract & Title and is a licensed abstracter and title insurance agent. She is a member of the Nebraska Land Title Association and American Land Title Association.