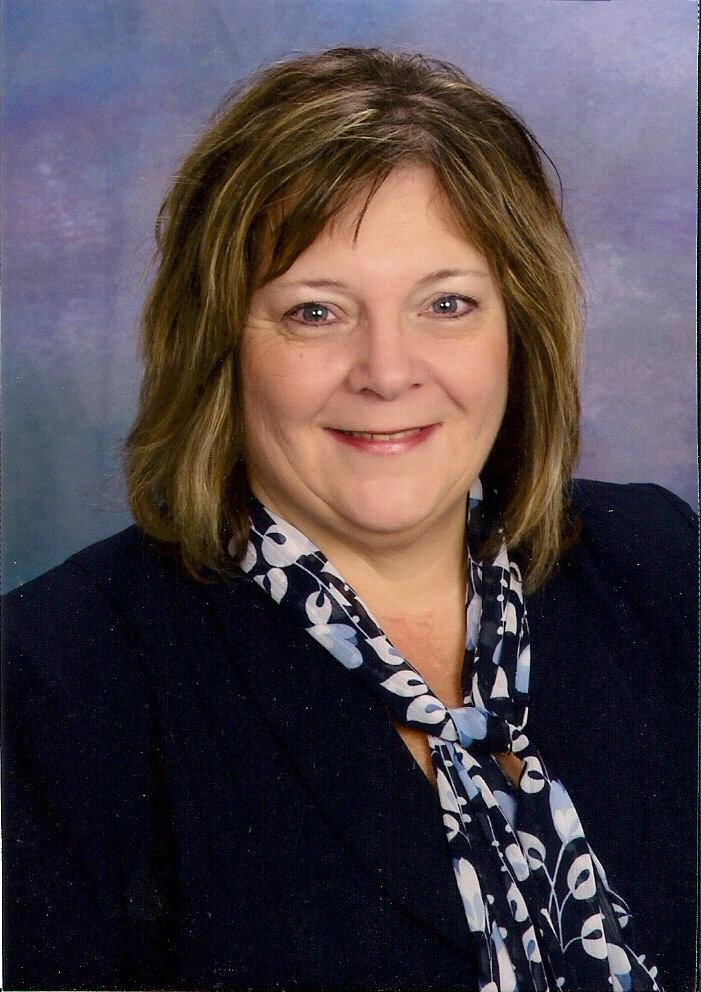 Suzan DeCamp of Omaha has been chosen to receive AARP Nebraska's highest volunteer award.

DeCamp will be presented with the 2019 AARP Andrus Award for Community Service during an AARP volunteer recognition luncheon Dec. 13 in Omaha. AARP Nebraska selected DeCamp for her exceptional record of service, and for the impact she has made on the lives of others and the community she serves.

Since 2016, DeCamp has volunteered for AARP in multiple roles while working full-time as a small business owner.

DeCamp serves as the lead volunteer for federal issues on the AARP Nebraska Executive Council and as an AARP advocacy volunteer at the State Capitol. Additionally, she helped organize and co-leads the volunteer AARP West Omaha Area Community Action Team and is active with AARP's multicultural outreach in the Omaha metro.

Some of her many activities with AARP have included meeting with Nebraska's congressional delegation about the high cost of prescription drugs and testifying on caregiving and health care bills at the state legislature. In 2018, she organized volunteers to participate in AARP's statewide voter engagement efforts and helped coordinate legislative candidate forums. She also regularly recruits volunteers to assist at AARP community events and visit with their elected officials.

As a firm believer in civic responsibility, DeCamp has volunteered with numerous organizations for more than 30 years.

She has served on the board and as President of the Nebraska Association of School Boards (NASB); 20 years on the St. Paul Public School Board, 10 years as President; St. Paul Chamber of Commerce Board of Directors with two terms as President; St. Paul Public Library Board; and as President of the St. Paul Area Community Theatre. She is the current Vice President of the Nebraska Association of Community Theatres.

Finally, DeCamp has volunteered as a Boy Scout leader, Girl Scout leader, Sunday school teacher, trustee on several local and state foundations, as well as on local, state and national committees in the areas of education, legislation and community projects.


"We are thrilled to bestow upon Suzan Decamp the most celebrated award given by AARP," said Dave Holmquist, volunteer state president of AARP Nebraska. "Suzan has spent a tremendous amount of time and energy making her community and our state a better place to live and is very deserving of this award."

As part of the award, AARP Nebraska recently presented the Christian Outreach Program – Elkhorn (COPE) with a check for $2,500 on behalf of DeCamp, who designated the nonprofit as her charity of choice.

"This donation will help us keep food on the tables and heat in the homes of nearly 376 children and 120 seniors," said COPE Executive Director Jim Tomanek.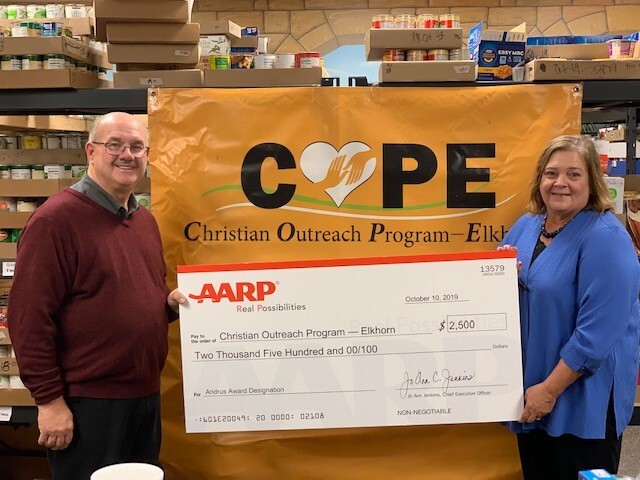 In 2015, DeCamp moved to Omaha from St. Paul, Nebraska with her husband, Steve. She is the owner of St. Paul Abstract & Title and is a licensed abstracter and title insurance agent.

Andrus Award recipients across the nation are chosen for their ability to enhance the lives of AARP members and prospective members, improve their communities and inspire others to volunteer.