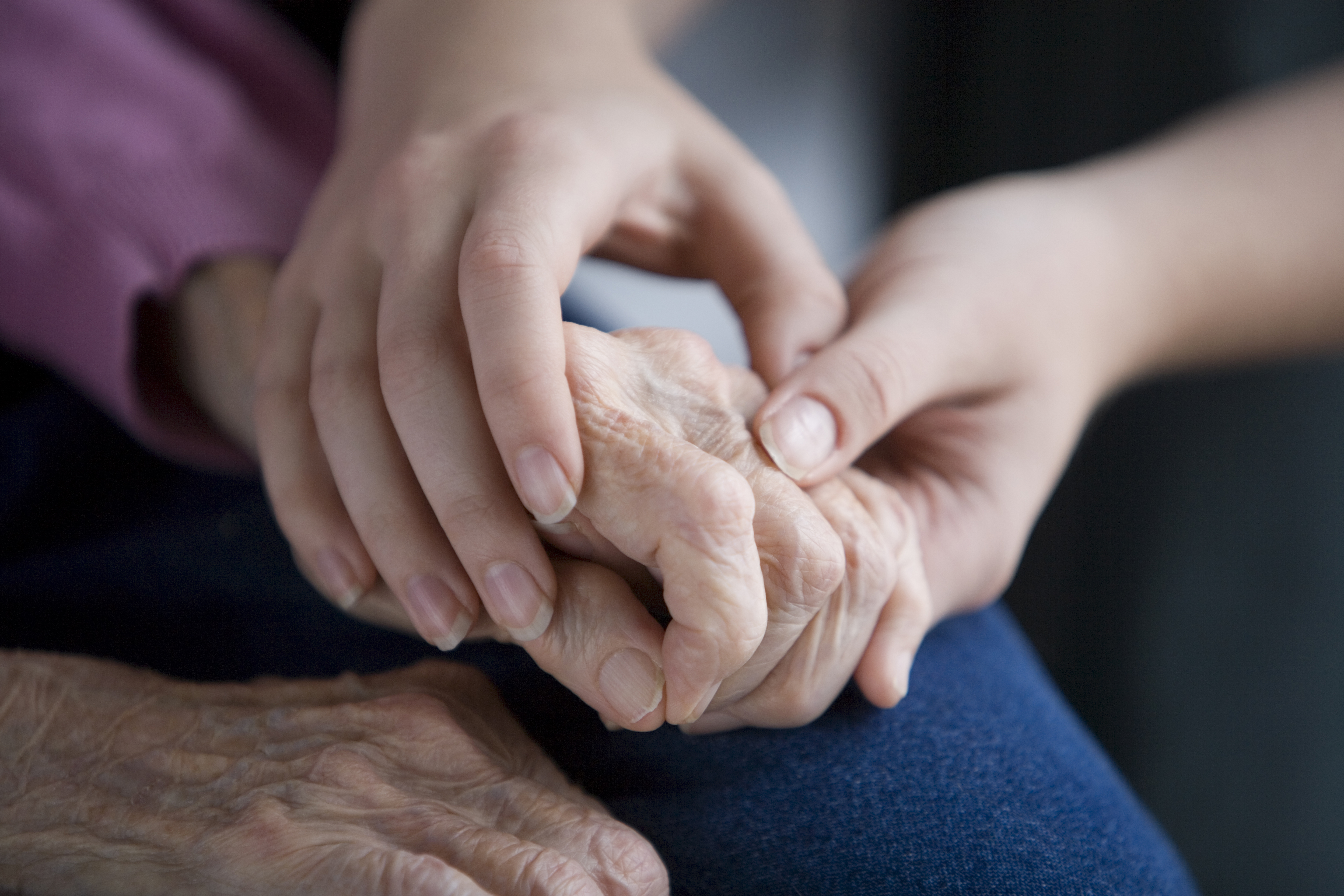 AARP Vermont is calling on lawmakers to pass a Paid Family and Medical Leave program in 2024. The Vermont Paid Leave Coalition has sent an OPEN LETTER to lawmakers today. Here in Vermont, more than 70,000 unpaid family caregivers provide critical assistance to help their older parents, spouses and other loved ones live independently in their homes; many do so while also juggling full or part-time jobs. Family caregivers help their loved ones with a range of daily activities, such as managing medications, providing complex medical care, bathing, dressing, preparing meals, and much more. Caring for a parent, spouse or loved one can be expensive, isolating, and stressful enough without the fear of losing your paycheck—or your job.
The unpaid care provided by the 70,000 caregivers in Vermont is valued at $1.23 billion, according to new state data available in AARP's latest report in the Valuing the Invaluable series. This is a $220 million increase in unpaid contributions since the last report was released in 2019. The report calls attention to the growing scope and complexity of family caregiving and highlights actions needed to address the many challenges of caring for parents, spouses, and other loved ones.

"Caregiving demands may lead to years of challenges for many Vermonters, including lost jobs, missed raises, and reduced Social Security benefits," said Greg Marchildon, AARP Vermont State Director. "Without paid family and medical leave, caregivers can suffer financial setbacks, emotional hardships, and dire health consequences. AARP supports a paid family and medical leave program to keep workers on the job longer and help reduce reliance on high-cost nursing homes often paid for by taxpayers."

Recent research by AARP found that if employers and governments enacted more support for working family caregivers aged 50 and older, not only would the productivity of these workers increase, but the policies could also cause the U.S. gross domestic product (GDP) to grow by as much as $1.7 trillion by 2030. Paid Family and Medical Leave benefits workers, employers, and the economy by helping family caregivers remain at their jobs.

That's why we are calling on lawmakers to pass a strong Paid Family and Medical Leave bill next session, and join more than a dozen other states in the country. Add your name to the petition today.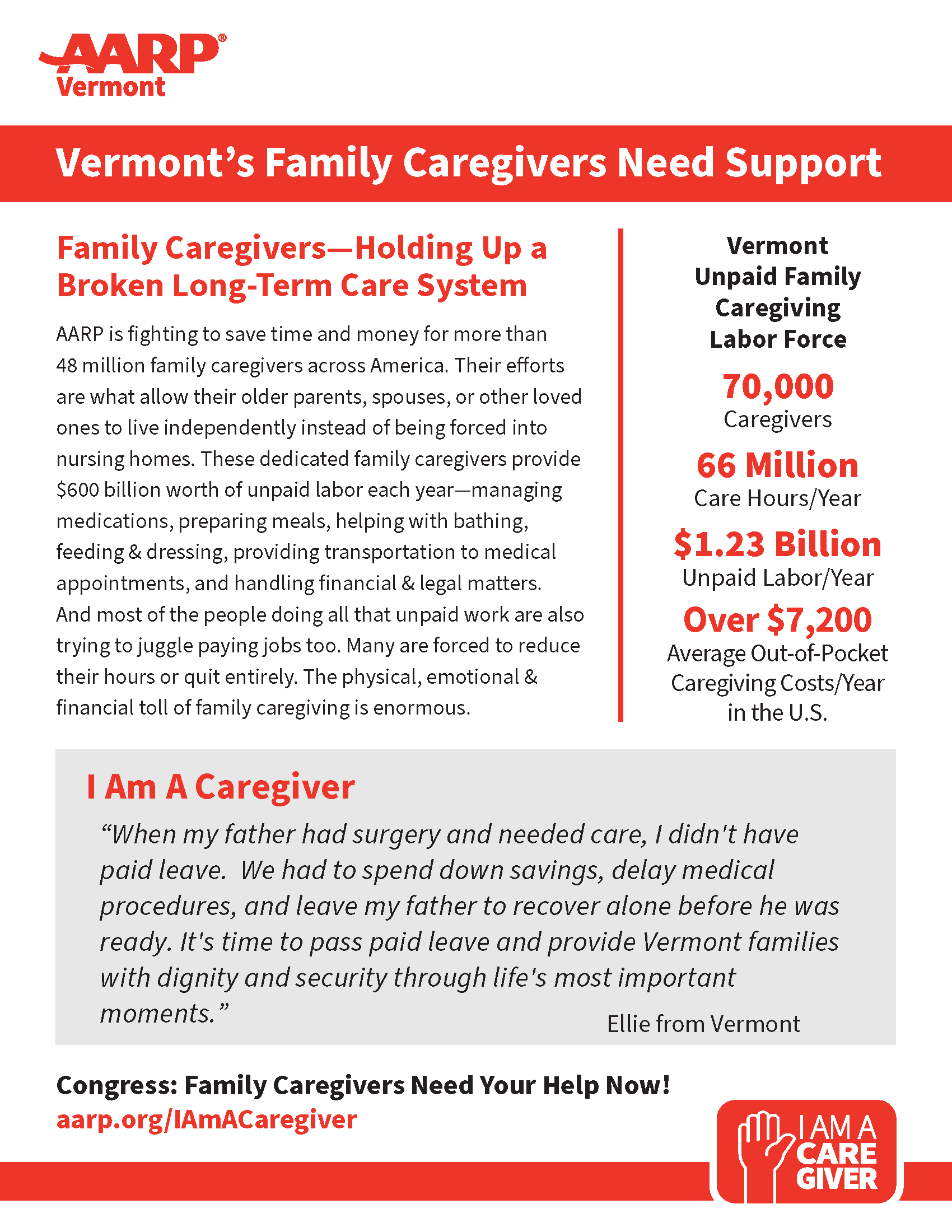 Resources and information on family caregiving are available at aarp.org/caregiving.