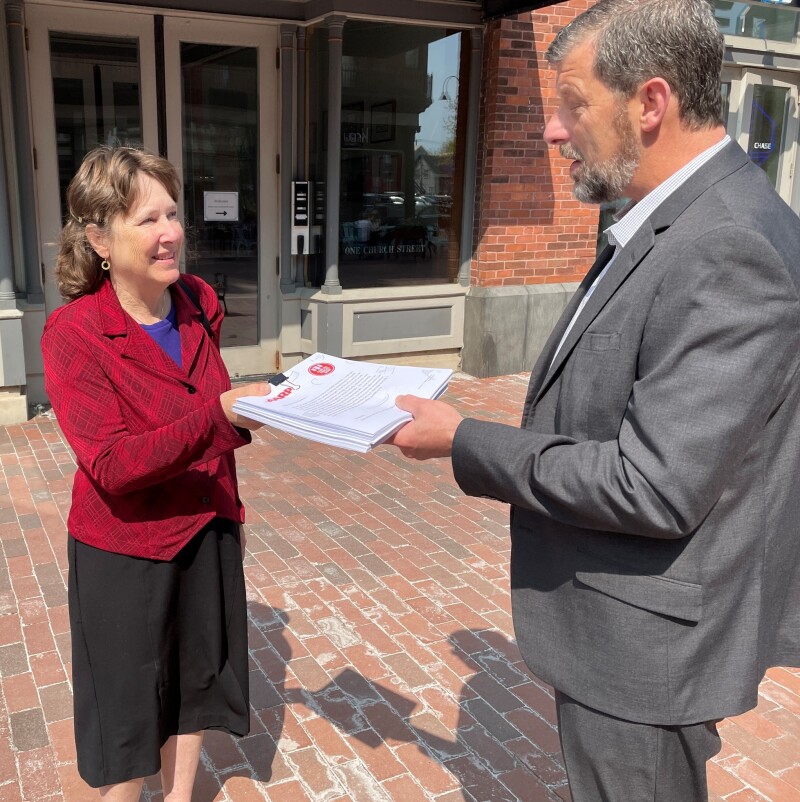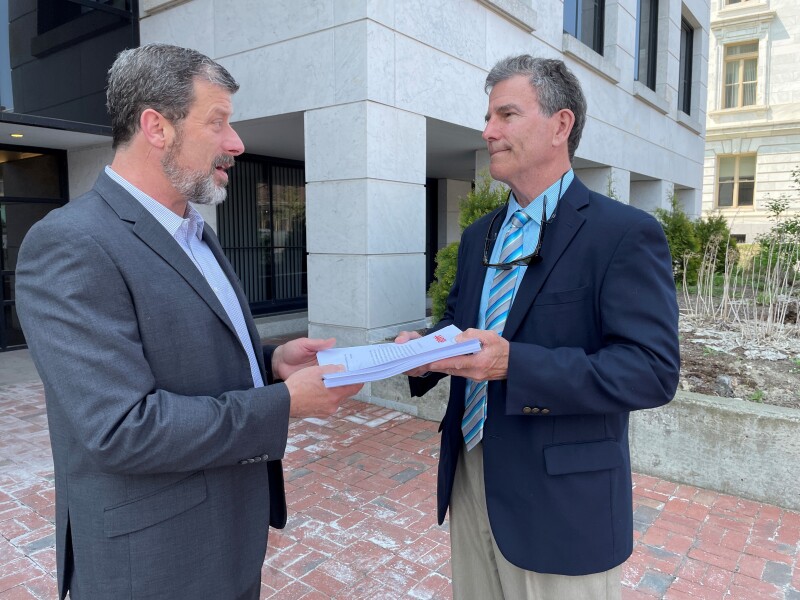 Today AARP Vermont State Director Greg Marchildon presented some 13,395 petitions to Senators Leahy and Sanders signed by Vermonters calling for Congress to act now and stop unfair drug prices. AARP has called for fair drug prices for years and supports legislation that passed the House in November, which would allow Medicare to negotiate drug prices, put a cap on out-of-pocket costs that older adults pay for their prescription drugs and impose penalties on drug companies that raise prices faster than the rate of inflation.

"Americans are fed up with paying three times what people in other countries pay for the same drugs. More than four million people across the country, including 13,395 here in Vermont, are joining AARP to demand lower prices for prescription drugs," said Marchildon. "There will never be a better time to lower drug prices than the historic opportunity in front of Congress. Now it's time to get it done!"

Senator Patrick Leahy (D-Vt.) said: "Vermonters are speaking loudly and clearly. Rising prescription drugs prices leave too many, particularly our seniors, unable to afford the medication they need. No one should have to choose between putting food on the table and buying their medication. I will continue to work with others in Congress and with fellow members of our Vermont delegation to fight for Medicare price negotiation and expand patient access to affordable medications."

Senator Bernie Sanders agrees. "The 13,395 Vermonters who signed this petition are exactly right. The United States must join every other major country on Earth in negotiating with the pharmaceutical companies to lower the outrageous prices of prescription drugs. Enough is enough. Congress must put the needs of our constituents ahead of the greed of the pharmaceutical industry."

Lowering prescription drug prices has widespread support among voters, regardless of their party affiliation. An AARP survey of voters found that strong majorities of voters want Congress to act on the issue, with 70% saying it is very important. The survey also found that 87% of voters support allowing Medicare to negotiate prescription drug prices.

More information about AARP's Fair Drug Prices campaign can be found at aarp.org/rx.