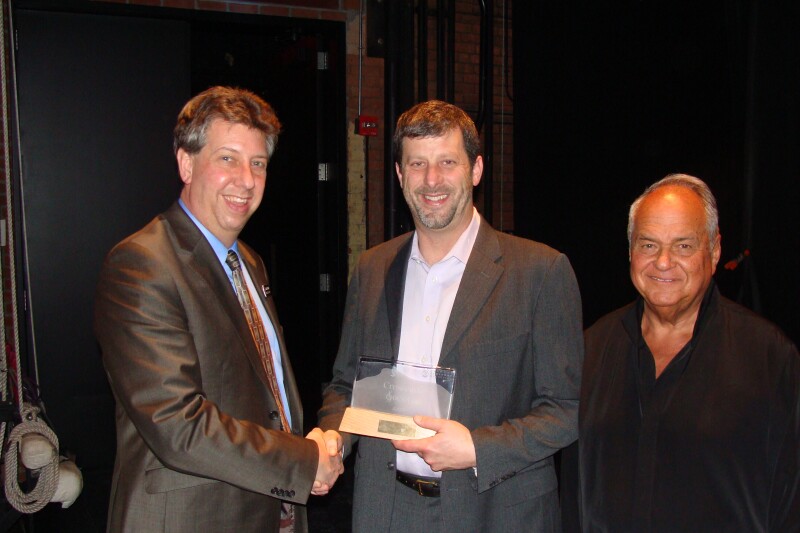 The Vermont Symphony Orchestra honored AARP Vermont at its Annual Meeting. AARP Vermont was recognized as a
member of the VSO's Crescendo Society which honors the Orchestra's most
generous contributors, acknowledging individuals, corporations, and private
foundations that have given $25,000 or more in realized cash or in-kind contributions since the 1984/1985 season. The award, a custom-designed piece by Simon Pearce,
was presented to AARP Vermont State Director Greg Marchildon by VSO Executive
Director Alan Jordan.
"We are especially grateful for the exemplary support of AARP Vermont in
bringing live classical music to Vermonters of all ages," Alan Jordan said. "Over
the years, our partnership with AARP Vermont has increased the awareness of the
VSO's performances across Vermont, and helped make it possible for the
Orchestra to take music to all corners of the state, to seniors and to their families."
In partnership with the VSO, AARP Vermont offers its Vermont members discounts to selected VSO concerts around the state.