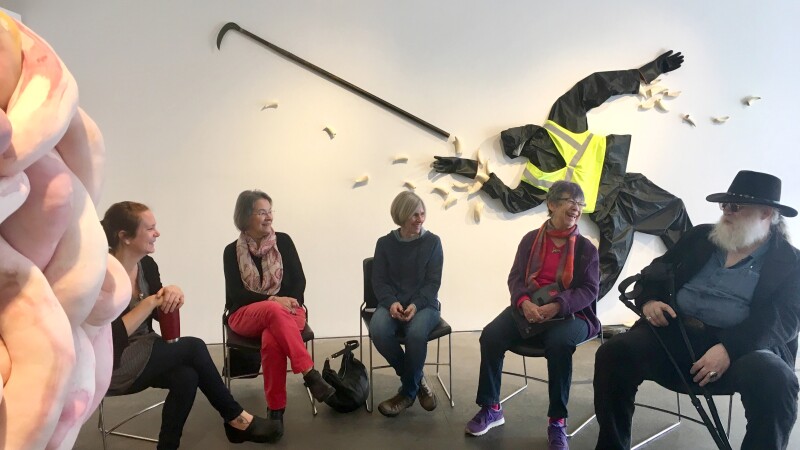 Free Admission & Parking*
Join us for coffee, bagels, lively conversation in the galleries, and an art activity inspired by our current exhibitions. Explore and interpret works of art during a guided dialogue with our gallery educator. Make your own art to take home while exploring a variety of printmaking and drawing techniques inspired by Sarah Amos: Unique Multiples and Job Site Alisa Dworsky and Bill Ferehawk. All levels of experience welcome. Open to adults and life-long learners 50+ who enjoy engaging discussion and desire to expand their creativity.
*Admission is free. Parking is free for the first two hours in the Marketplace Garage at 147 Cherry Street, 05401.
Art & Conversation is supported in part by AARP
Burlington City Arts Gallery
135 Church St., Burlington, VT
July 10, 2019
And
September 11, 2019
9:30-11:00 AM