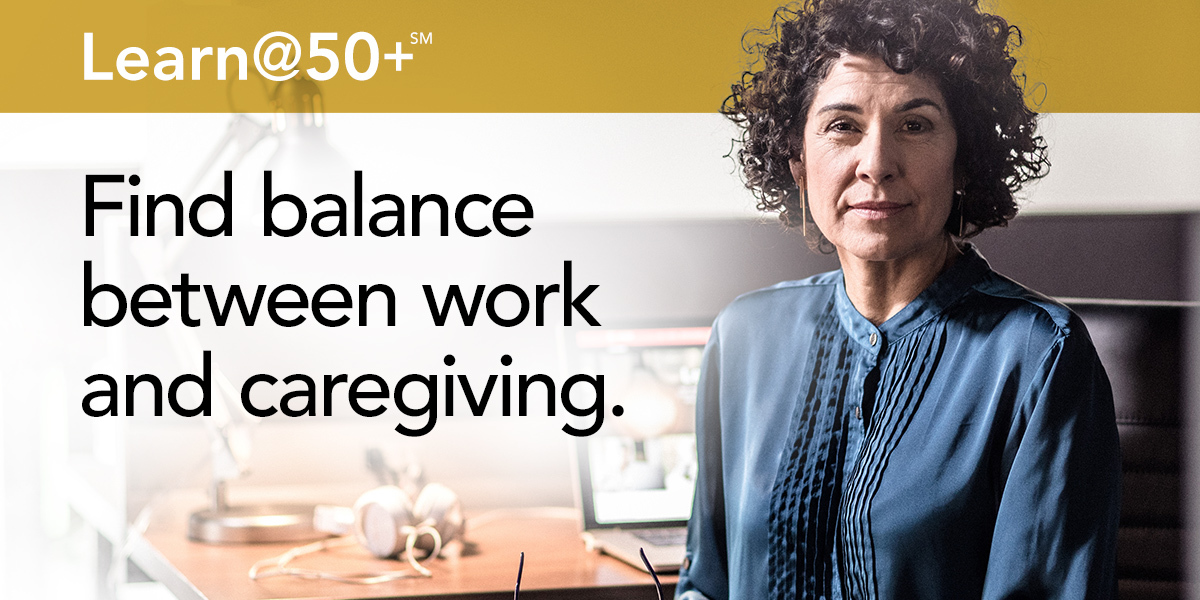 Our Special Online Sessions Can Help You Balance Them
Juggling It All: Tips for Working Caregivers



Part 1: Thursday, May 17, 2018, 7 – 7:30 p.m. ET

Part 2: Tuesday, May 22, 2018, 7 – 7:30 p.m. ET

Did you know that six out of 10 Americans are taking care of a loved one age 50 or older — and many are doing it while also trying to earn a living? You want to balance your caregiving responsibilities with everything else going on in your life, including work. At AARP, we're here to help.

During our special, two-part conversation with caregiving experts and employers, you'll get tips that can help in juggling caregiving, work and everyday life. You'll also have an opportunity to ask questions and share your insights and advice.

In Part 1, you'll learn about:

Challenges facing working caregivers — including entrepreneurs
Some caregiving benefits offered by employers
Tips for overcoming stress, staying organized, dealing with the unexpected and more
In Part 2, you'll learn about:

Alternative work arrangements, such as telecommuting and part-time work
Asking for help — from family, friends, care providers and employers
Finding low-cost and free local resources
These free online sessions from AARP can help encourage and empower you. Register today — and be sure to share the events with family and friends so they can join the conversation, too. We aim to provide you with valuable insight and guidance. You can even submit your own questions in advance.

Click here to register today!