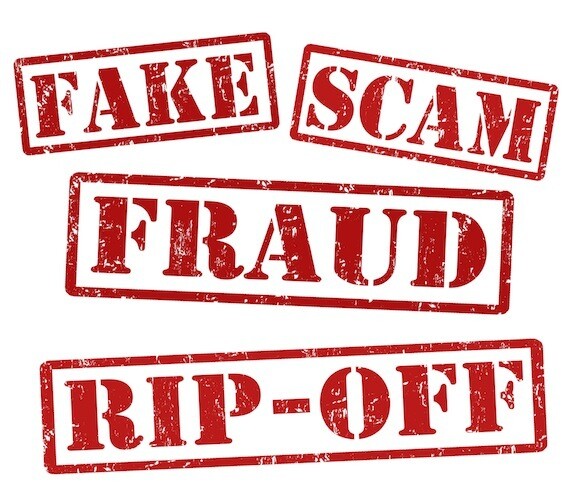 A regular commercial for a national office supply chain promotes August as "The most wonderful time of the year" and for many parents it is both wonderful and frightening as kids head back to school or off to college. Scammers love this time of year as well because the panic mode sets in for many as they dash around making last minute purchases, plans, and arrangements for school. This flurry is distracting, confusing, and filled with anxiety - the environment con artists love.
Virtually all agencies and organizations monitoring fraud have issued alerts so let's look at the top scams on the warning list.
The IRS notes a number of alerts. Of course there is the threatening phone call about a problem with your tax filing. The new twist notes failure to pay the Federal Student Tax. This non-existent tax payment demand cites changes in the new tax code passed by Congress. The caller wants money wired immediately to pay the fake tax. If the person does not comply, the scammer becomes aggressive and threatens arrest of the student. "Although variations of the IRS impersonation scam continue year-round, they tend to peak when scammers find prime opportunities to strike", said IRS Commissioner John Koskinen. "As students and parents enter the new school year, they should remain alert to bogus calls, including those demanding fake tax payments from students." The IRS will never call to demand immediate payment using a specific payment method such as a prepaid debit card, gift card or wire transfer. Generally, the IRS will first mail you a bill if you owe any taxes. The IRS will not threaten immediate arrest by local police or other law-enforcement groups for not paying or demand that you pay taxes without giving you the opportunity to question or appeal the amount they say you owe. If you receive one of these calls, do not give out any information; hang up immediately. Report the scam on the web site https://home.treasury.gov/services/report-fraud-waste-and-abuse (or call 800-366-4484) and report it to the Federal Trade Commission at FTC.gov.
Another common scam relates to school fund raising. Fraudsters, sometimes using children, will pose as representatives of school-related organizations raising money for a variety of causes (sport booster clubs, school supplies for the needy, science fair donations). Ask questions: do you have any literature, who is the official school sponsor, who at the school can I contact to verify this fund raising. Even ask questions about the school whether or not you already know the answers – what is the name of the school mascot, when is the next (ballgame, concert, science fair), when is the school open house. Questions like these can throw off a con artist. Above all, don't feel obligated to donate, particularly if you do not know the person soliciting. If necessary, develop a refusal script such as "I'd really like to help you out but there are so many groups asking for money that I just can't give to all. Why don't you come back next week and maybe I can help out then." If the need is real, the person will return and you will have time to check him or her out as well as the fund-raising need. Another action to take – contact local law enforcement.
Employment scams are on the increase as schools reopen. Many employers believe this is a prime time for hiring quality workers as many students and parents become available for part-time or seasonal jobs. Once again, the con artist is ready to pounce. Scammers are promoting lucrative employment opportunities and work-at-home opportunities on the internet or by phone, asking for personal financial information. Legitimate employers or agencies will not require advanced fee payments or need to have information such as credit card or bank account numbers. If faced with these requirements, report the situation to your state Attorney General's Office with as much information as possible (names, phone numbers, web site).
Elliott Greenblott is a retired educator who serves as the Vermont AARP Fraud Watch Network Coordinator ( egreenblott@aarp.org; 802-254-4489)