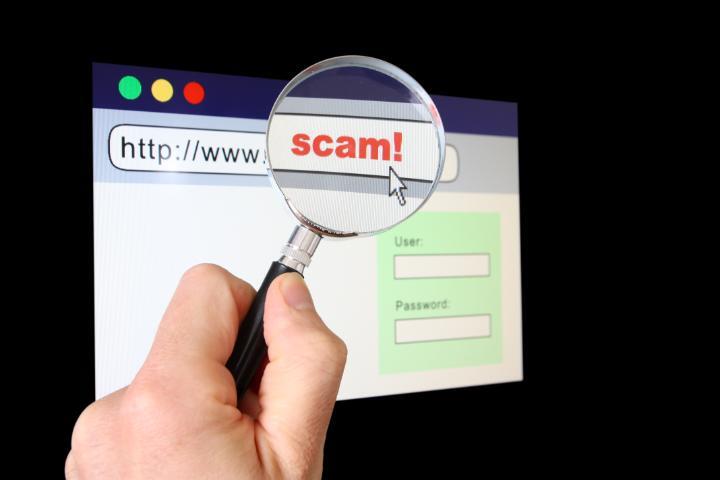 By Elliott Greenblott
Some new, "seasonal" or special event scams are popping up in the region. The first on today's list is a new round of Publishers Clearing House scams. One reader from Guilford, Vt., reported having received a check from PCH for a few thousand dollars. The accompanying letter and comments indicated that PCH was not able to personally deliver the check due to a logistical issue. A review of the details led the reader to believe this was fraudulent. It was.

Publishers Clearing House follows a strict procedural approach to awarding prizes. That process includes in person delivery by a recognizable representative. Here are some red flags that are easy to recognize: PCH only awards prizes to people who entered their contest. No entry - no win; PCH does not collect taxes on awards nor do they charge any processing or administrative fees. The process is very straight forward. If you are approached as a winner, contact Publishers Clearing House at 800-392-4190, and describe the situation whether you believe it is a scam or you believe that the contact is legitimate.

The "Letter from the Easter Bunny" is making the rounds. Letters, email, social media, and text messages, promote, for a small price, personalized letters and gifts from the Easter Bunny. The vendor asks for personal information such as names and addresses of the children and the person making the purchase. Payment is accepted by credit card and the information includes card number, expiration date, and security code. Sometimes this is purely a "phishing" expedition for collection of personal data. It can also be an effort to steal money.

Many of these promotions are legitimate so contact consumer watchdogs to find out if any complaints are on file: (The Better Business Bureau - https://www.bbb.org/bbb-directory; State attorneys general offices: Massachusetts 617-727-8400; New Hampshire 888-468-4454; Vermont 800-649-2424). If the idea of a letter and gift from the Easter Bunny is appealing, there are two approaches you can safely take: check to see if any community groups are doing this as a fund raiser or use some attractive stationary with the appropriate theme and compose the letter yourself.

My third "seasonal" scam reappears like cicada but in this case, it happens every 10 years. These scams use the decennial census as cover for the fraud. The census is used to guide government spending and determine state legislative and Federal Congressional representation. The scams are committed in person, on the internet and by telephone and are usually phishing expeditions. The criminals impersonate census workers who collect data for the U.S. Department of Commerce. While they may use some of the questions asked by the census, they also include questions about personal information. The Census Bureau will not ask for Social Security numbers, credit card account information, bank or credit union account numbers, names of family members, mother's maiden name, as well as other valuable data. In some cases. scammers may attempt to collect a tax or fee for the census.

If you are approached by someone claiming to be a census worker, ask for their official ID displaying their name, photograph, an expiration date, and a Department of Commerce watermark. Census workers will carry an official bag and possibly Census Bureau-issued electronic devices with the Census Bureau logo. If you receive a mailing from the Census Bureau, the return address will state U.S. Census Bureau or U. S. Department of Commerce and include Jeffersonville, IN. If the communication is by email, the return address must include @census.gov. Similarly, the address on web pages and forms will display census.gov and https or a padlock to verify site encryption. Census workers will not threaten you. If you feel the need to verify the legitimacy of the person or communication, call the New York Regional Census Office at 800-991-2520 or 800-923-8282.

Questions, comments, concerns, requests? Email me at egreenblott@aarp.org.

AARP Fraud Watch offers free educational presentations and literature with no commercial advertising or solicitation Contact me if interested.

Elliott Greenblott is a retired educator and the Vermont coordinator of the AARP Fraud Watch Network.