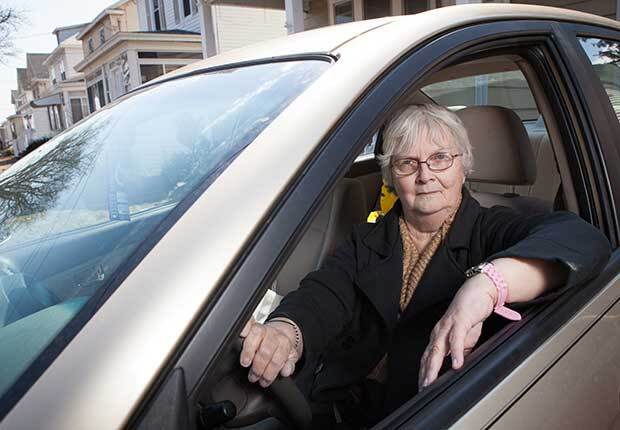 Cars have changed. So have the traffic rules, driving conditions, and the roads you travel every day. Some drivers age 50-plus have never looked back since they got their first driver's licenses, but even the most experienced benefit from brushing up on their driving skills.



What you'll learn:

Students in this 4-hour will learn current rules of the road, defensive driving techniques, and how to operate your vehicle more safely in today's increasingly challenging driving environment. You'll learn adjustments to accommodate common age-related changes in vision, hearing, and reaction time. Here's just a few of the subjects covered:

How to minimize the effects of dangerous blind spots
How to maintain the proper following distance behind another car
The safest ways to change lanes and make turns at busy intersections
Proper use of safety belts, air bags, anti-lock brakes, and new technologies used in cars
Ways to monitor your own and others' driving skills and capabilities
You may be eligible to receive an insurance discount upon completing the course, so consult your agent for details. Cost for AARP members is only $15 and $20 for non-members!

To find out about a scheduled class near you and go to www.aarp.org/drive or call Doug Masson at 802-644-8310

Volunteer with the AARP Driver Safety Program

Looking for a way to give back to your community? We need your help to make the AARP Driver Safety Program available to all who want to improve and maintain their driving skills. The AARP Driver Safety Program is taught and administered by a nationwide network of AARP-trained volunteers. Without our volunteers, the AARP Driver Safety Program would not exist! As a volunteer, you'll receive training, and you'll be reimbursed for approved program related expenses.

What You Gain by Becoming a Volunteer Instructor

As a volunteer you can:

Contribute to the health, safety and happiness of others in your community
Receive appreciation from the people you help
Participate in a thorough orientation and training
Learn new skills
Meet and exchange ideas with other volunteers
New volunteers receive a free class for their efforts
Instructors teach the AARP Driver Safety Program at least three times per year. Each course typically consists of a 4-hour class. Instructors are trained by our program trainers and prior teaching experience is not required. Candidates must take the AARP Driver Safety Program as a pre-requisite to training. Out-of-pocket expenses are reimbursed and a mileage reimbursement is also provided. Instructors also participate in annual or semiannual local Instructor workshops to maintain and enhance their skills. The most important qualities for Instructors are good communication skills and a strong interest in promoting safe driving.

Call Doug Masson at 802-644-8310 to find out more.