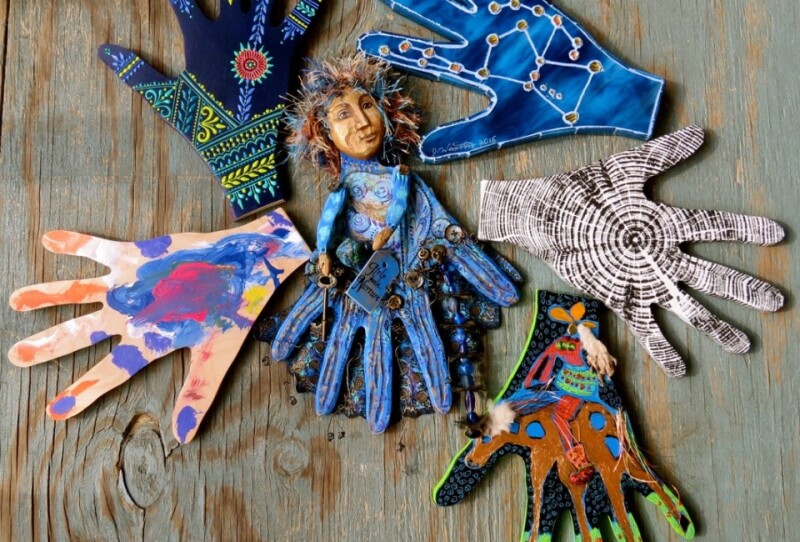 The 7 th Annual "A Show of HANDS" features 100 decorated wooden hands adorning the walls at Penny Cluse Café during March. A silent auction of the hands will take place on Thursday, March 28 from 6:00-8:00pm (bidding ends at 7:45).

The exhibit and auction benefit HANDS, a local non-profit that provides food for older adults. "We're so grateful that artists support our efforts by donating their artwork," said Holly Cluse, Co-owner of Penny Cluse and President of the HANDS Board. "And we appreciate the community that then purchases the beautiful hands," she concluded.

Penny Cluse Café is located at 169 Cherry Street in Burlington. Hours to view the show are weekdays from 6:45am-3:00pm and weekends from 8:00am-3:00pm. For more info or to donate, please go to www.handsvt.org. Special thanks to sponsors Nick Cowles, Penny Cluse Café, Jan and Mary Jane Rozendaal, and Peter Swift.