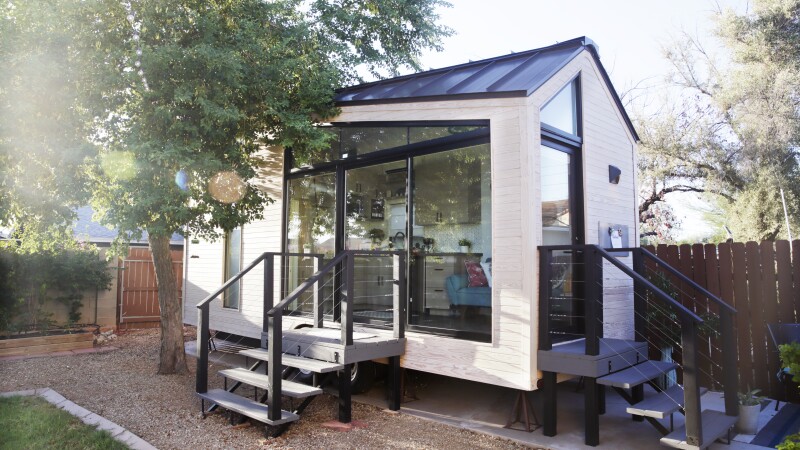 AARP Vermont, the Department of Housing & Community Development, and Vermont Natural Resources Council Announce The Great Housing Hunt!

Enter to Win a $50 Gift Card by Snapping a Picture of a Missing Middle House

What is Missing Middle Housing – and Where Did It Go?
Livable neighborhoods provide a diverse range of housing choices in a walkable context, often including a mix of medium- to high-density housing types such as duplexes, fourplexes, and small multiplexes that are compatible with single-family homes but represent a broad range of units and unit sizes. These types, known as Missing Middle Housing, are critical for providing diverse and affordable housing choices and achieving densities that support walkability, transit and local-serving small businesses.

Such midsized, often moderately priced homes, are referred to as "missing" because very few have been built in the U.S. since the early 1940s. The shortage is largely due to zoning constraints, the shift to car-centric patterns of development, and the challenges of financing multiunit dwellings. That's a problem, because the benefits of this largely missing housing type abound.

How to Enter the Contest: Snap a picture of the exterior of a Missing Middle Housing Type (see below for a list of housing types), submit the picture by clicking here and complete the photo release.

10 entries maximum per person. Only one form is needed to submit up to 10 images.
Photos should be of the exterior of the house, no interior photos.
There is a Bonus Entry if the house was built in the last 10 years.
All entries must be made by May 31, 2023.
6 Winners will be awarded a $50 gift card to a local retailer/restaurant in their town.
Missing Middle Housing Types to Snap a Picture of:
· The Cottage Court
· Accessory Dwelling Unit, or sometimes called In-Law Suite or Backyard Cottage
· Duplex
· Fourplex
· Multiplex
· Town House
· Live / Work Property
· Courtyard Building

Missing Middle Housing Key Benefits:
· Diversity of choice in home sizes at a lower cost than a single-family home.
· Building size and form is similar to a single-family home.
· Front porches, door yards, and stoops that support an active street life. Housing types that contribute to walkable and rollable communities.
· Housing types suitable for incremental and infill development that benefit from being closer to transit and other services.
· Promote safer environments through informal interactions with neighbors.
· Have options for renting or ownership. Options for extended family or multigenerational living.

Want To Learn Even More About Missing Middle Housing? CLICK HERE for resources.