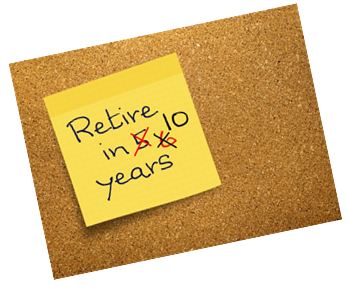 The last several years have shown us the importance of being prepared for an uncertain future, and that includes having savings to depend on. Unfortunately, thousands of Vermonters who work for themselves or small businesses have no retirement benefits at work. The truth is that many small businesses want to be able to provide a workplace retirement savings option, but can't because of how expensive and time consuming it is.

For many of these Vermonters, a secure retirement is simply out of reach. While Social Security is a critical piece of the puzzle, it is not enough to depend on alone. Many of these future retirees won't even be able to handle the rising costs of basic needs and health care. But it doesn't have to be this way.

Right now, our state leaders are considering a bill to create VTSaves. Read on for more information about this retirement program.


What is the VTSaves Retirement Program?
40% of Vermont private-sector employees work for a business that does not offer a workplace retirement plan, leaving over 88,000 Vermonters behind. VTSaves would close this gap by offering an auto-IRA to Vermont employees who do not currently have access to a workplace plan.
Workers save as much or as little as they want through automatic deductions from their paycheck, at no cost to their employer.

The bottom-line – VTSaves offers an easy way for employees to grow the savings they need for their future.


Why do Vermonters need VTSaves?
Saving for retirement is one of the most important things you can do for your future. Yet, in Vermont and across the country, there is a growing retirement crisis. Half of all households are at risk of not having enough to maintain their standard of living in retirement.

Americans are 15 times more likely to put money away for retirement if they have a savings account at work. That's why an auto-IRA program like VTSaves will move the needle, giving Vermonters currently without retirement benefits a tool to save what they need to cover expenses and provide for their families in retirement.

VTSaves impacts extend far beyond individuals preparing for retirement – from Vermont's bottom-line to our loved ones. By leading to greater economic security for Vermonters as they age, VTSaves will relieve pressure on taxpayer-funded social safety net programs and family members who would otherwise fill the gap.


It's time for Vermont lawmakers to pass VTSaves and give employees of all ages the opportunity to grow their savings and take control of their financial future.

You can support it by signing our pledge to support VTSaves. After signing, we will provide updates on AARP Vermont's advocacy work, including other ways to take action on this must-pass bill.