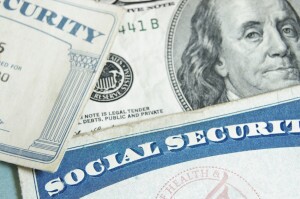 Whether you're married, divorced or widowed, you may be able to use spousal benefits to increase your monthly Social Security check. Eligibility rules can be confusing. Register for AARP's special webinar on Social Security and let us help you understand the details.

Tuesday, August 6, 2019, 7 p.m. ET
Reserve your spot today to discover more about:
· Who is covered by Social Security
· Tips for ways to claim spousal or survivor benefits
· How divorce can impact spousal benefits
· Social Security's approach to same-sex and common-law marriages
Register here: https://onlinexperiences.com/Server.nxp?LASCmd=AI:4;F:APIUTILS!51004&PageID=2441E361-655A-44B8-9CBA-E578C4B0C967

Social Security rules can be confusing. This is your opportunity to learn more about some of the most misunderstood topics — and be ready when it's time to claim and maximize your benefits! Register today!