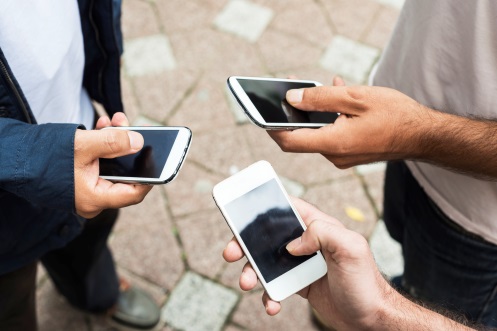 2018 is proving to be a busy year at AARP Vermont. From protecting Medicare and Social Security to cutting VT tax on Social Security and fraud prevention outreach, your team in Vermont is on the job. That's why we want to give you a special opportunity to get occasional updates on the issues that matter to older Vermonters, by joining our mobile team.

When you join, you'll get alerts via text message and you'll be the first to receive breaking news and opportunities to pressure Congress or state lawmakers on key issues like health care, taxes, Medicare, and Social Security. You will also be able to get information about a wide range of AARP activities at the national, state, and local level. You will never get promotional or commercial messages and we will not send more than a couple messages per month.

Confirming your place on the mobile team is easy! Here's what to do:



Open up a new text message and type 22777 in the "To:" field.

Text "JOIN" in the message portion and hit send to start your opt in to join AARP's mobile activist list.

You'll receive a text message from us in reply. Text "Y" or "Yes" to confirm your status.

You'll then receive one more text asking for your zip code, so we can send you the most relevant information about what's happening in your Text your zip code, and you're done!
That's all you have to do to sign up with us, and start taking action on the most important issues of the day! We will only text you very periodically.

So please, text "JOIN" to 22777 to join AARP's mobile team, and start receiving AARP text messages on your mobile phone. You can opt out anytime.