By Elliott Greenblott -- AARP Vermont Fraud Watch Network Coordinator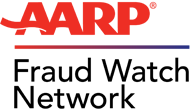 The advertisements are non-stop – research your family heritage, trace your roots, find missing relatives. Thousands of Americans have responded to these ads and spent millions of dollars seeking to get in touch with who they are. The companies involved have spent millions of dollars promoting their services. Don't take my word for it. Just watch prime time television.
What exactly are you buying? Valuable information? A peek into your family history? Susceptibility to diseases? All of the above? None of the above? According to the experts in this field, there are over 1,000 different tests now available and the number is growing. Services marketed on TV only provide a few, somewhat non-specific results best used as ice-breakers or social and family conversation starters. Depending on the testing purchased, much more can be uncovered. The National Institutes of Health (HIH) states, "Genetic testing has potential benefits whether the results are positive or negative for a gene mutation. Test results can provide a sense of relief from uncertainty and help people make informed decisions about managing their health care;" a bit different than what the commercials promote. (https://ghr.nlm.nih.gov/primer/testing/benefits )
Why does this come to the attention of fraud fighters? Two reasons: personal information security and Medicare or insurance fraud.

The first concern relates to the way your personal information is handled, stored, and shared. Genetic testing involves the collection of vital personal information. The testing company gains access to your name, contact information, and test results. Knowing what the company does with this data is critical. Quite often, commercial, non-health service genetic testing companies provide customers with detailed written information and pages of documents citing legal conditions, restrictions and terms. Understand them before you provide anything. Don't accept simple verbal summaries. Request clearly written responses to your questions. Specifically, ask if your information is shared with corporate partners, affiliates, insurance companies, the government? Is your data sold? For example, the collection company could gain substantially by selling your genetic information to companies that market products targeting information found in your test results or insurance companies interested in risk factors. What happens to your data after it is analyzed - is it kept on file or destroyed? If kept, for how long? Also ask who owns the data, you or the company? Any distribution of your data creates one more opportunity for unauthorized access, identity theft, and fraud.

Generally, genetic testing is a very simple, non-invasive process by gathering saliva with a cheek swab. That's it! The liquid on the swab is analyzed (tested) in a laboratory and results are issued. A single swab can be examined for cancer screening, DNA screening, hereditary diseases, dementia and Parkinson's Disease, and medication metabolization. Of course, each test carries a cost and the combined cost of a comprehensive examination could be as much as $11,000 (a billing to Medicare of nearly $8,500). This puts genetic testing high on the list of services targeted by scammers. Fraud occurs when the testing is not medically necessary and/or was ordered by someone other than the beneficiary's attending physician.

Be aware of the fraud signals: a company providing a screening test you did not request or need, billing to Medicare for uncovered services or screening that don't apply to you, requests for a Medicare account number at a community event, farmers' market, or other public activity. (By the way, these cautions apply if we are talking about non-Medicare insurance coverage). What's your possible loss if Fraud is discovered or you are denied the coverage? You may assume responsibility to pay the entire bill of $11,000.

Avoiding these scams is easy. Make sure any genetic testing is based on assessment of need by your doctor. Know what is and is not covered by Medicare and/or your insurance company in terms of genetic testing. Never provide blood samples, cheek swabs or other fluids unless authorized by your physician. Finally, don't give out personal information at community events, farmers markets or public gatherings.

Questions, Comments Concerns? Contact me - egreenblott@aarp.org
Elliott Greenblott is a retired educator and AARP Vermont Fraud Watch Network coordinator. He produces a feature CATV program, Mr. Scammer, distributed by GNAT-TV in Sunderland, VT.