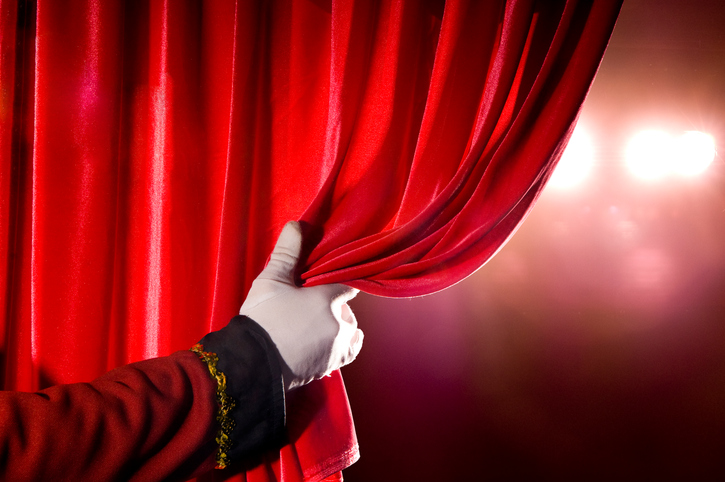 Get to know AARP Vermont this winter at events and concerts around the state with discounted admission, sponsored by AARP. Discover new possibilities in your community and get to know us and what we're doing in Vermont. We look forward to seeing you!

*Please note that none of the events listed are AARP events. Any information you provide to the host organization will be governed by its privacy policy.


---
RUDOLPH THE RED-NOSED REINDEER: THE MUSICAL
November 29, 7:00 pm
Flynn Theater, Burlington
AARP Members & Guests Discount 15% Off
Use code RUDOLPH15 to receive discount.

The beloved TV classic Rudolph the Red-Nosed Reindeer soars off the screen and onto the stage this holiday season. Come see all of your favorite characters from the special including Santa and Mrs. Claus, Hermey the Elf, Bumble the Abominable Snow Monster, Clarice, Yukon Cornelius and, of course, Rudolph, as they come to life in Rudolph the Red-Nosed Reindeer: The Musical. It's an adventure that teaches us that what makes you different can be what makes you special. Don't miss this wonderful holiday tradition that speaks to the misfit in all of us. Based on the animated television special Rudolph the Red-Nosed Reindeer and the stage production directed and conceived by Jeff Frank and First Stage. Script adaptation by Robert Penola. Arrangements by Timothy Splain. Orchestration by William C. White.

Tickets can be purchased at flynnvt.org


---
LERNER & MOGOUILEVSKY IN CONCERT
December 2, 7:30 pm
Next Stage Arts, Putney
AARP Members & Guests Discount 15% Off
Use code 50Plus to receive discount.

For over 40 years, César Lerner and Marcello Moguilevsky have been creating their unique musical fusion of klezmer, tango, jazz, and South American folk music.

César Lerner is an Argentinian composer, pianist, accordion player and percussionist. Internationally renowned, he has composed the music for some of the most successful films in Argentina. For over twenty years, he has been directing 'Drum Circle', a platform for inclusion through music in areas of social services, art and education.

Marcelo Moguilevsky is a multi-instrumentalist musician (clarinet, bass clarinet, soprano sax, recorder, harmonica and piano); composer, singer, and teacher. Since 2011, he has been Director of the Music Department of the National Fund and Professor of Musical Language in Fine Arts of the UNLP.

Tickets can be purchased at nextstagearts.org


---
VSO HOLIDAY POPS CONCERTS
December 8-10
Barre, Burlington, Rutland
AARP Members & Guests Discount 15% Off
Use code 50Plus to receive discount.

Vermont's own indie-soul queen Myra Flynn joins the VSO for its annual family-friendly orchestra holiday concert. We'll explore familiar melodies, bring some jazz flair to a holiday classic, and enjoy Flynn's soulful voice as she brings to life Christmas carols, folk music, and one of her own original compositions. We'll also spotlight VSO Assistant Concertmaster Kathy Andrew as our violin soloist for Vivaldi's enchanting piece.

An audience holiday sing-a-long is included! This concert is conducted by VSO Music Director, Andrew Crust.

December 8, 7:30 pm - Barre Opera House, Barre
Tickets: barreoperahouse.org or by phone 802-476-8188.

December 9, 7:30 pm - The Flynn Theater, Burlington
Tickets: flynnvt.org or by phone 802-863-5966.

December 10, 3:00 pm - Paramount Theater, Rutland
Tickets: paramountvt.org or by phone at 802-775-0570.


---
KONGERO
December 8, 7:00 pm
Highland Center for the Arts, Greensboro
AARP Members & Guests Discount 10% Off
Use code 50Plus to receive discount.

Kongero is a highly esteemed, world touring Swedish Folk'appella group singing powerful, evocative, haunting music. A concert with Kongero will take the listener on a fabulous journey with an all-embracing Scandinavian folk music experience that pushes the boundaries in trad/folk/world music as well as in a cappella and chamber music.

Tickets can be purchased at highlandartsvt.org


---
WINTER TALES
December 13-17
Main Street Landing, Burlington
AARP Members & Guests Discount 10% Off
Use code Partner10 to receive discount.

Winter Tales, conceived by Mark Nash and directed by Cristina Alicea
Come on in from the cold, warm up by the fire, and settle in for a few good stories. Our 19th annual holiday tradition continues with funny and heartfelt stories and songs to shine a bit of sunlight on the dark days of winter. Complimentary hot apple cider and ginger cookies included in the price of admission.

Tickets can be purchased at vermontstage.org


---
BREAKFALLS
March 2 - April 7, 2024
Main Street Landing, Burlington
AARP Members & Guests Discount 10% Off
Use code Partner10 to receive discount.

Breakfalls by Gina Stevensen and directed by Delanté Keys
Romance blooms, ideologies clash, and community forms at a karate dojo in Burlington, Vermont as five strangers grapple with how to stay safe in an unsafe world. This is a World Premiere by a Vermont Playwright.

Tickets can be purchased at vermontstage.org