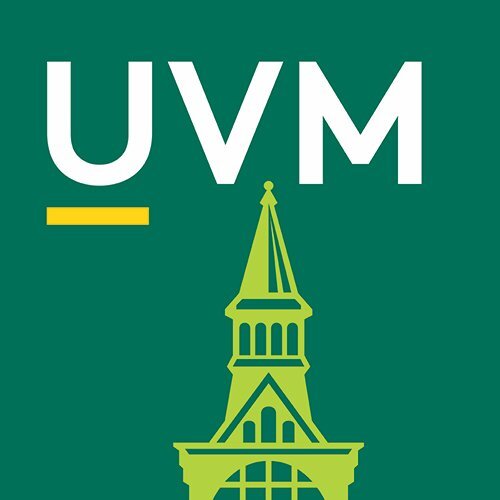 Join OLLI's Online
Distinguished Speaker Series

Every Wednesday from
Oct. 7- Nov. 18, 1:00 - 2:30 PM

Historical. Timely. Relevant.

Free to AARP members!



All classes will be held online, using ZOOM (except for noted otherwise). You will need access to internet connection and ability to connect to ZOOM. Click here for quick tips on accessing ZOOM.
Register by Sept. 15, 2020 at:
aarp.cvent.com/OLLI20
Series Schedule (all online):

Reflecting with the Fleming Museum: Legacies of Colonialism and Racism in the Museum

Meeting Date: Wednesday, October 7
Meeting Time: 1-2:30 pm
Instructor: Alice Boone, Curator of Education and Public Programs, Fleming Museum of Art

Become part of the public conversations that the Fleming Museum of Art is undertaking about how museums can become a place for critical conversations about their institutional foundations in colonialism. The first conversation will be an opportunity to learn about objects acquired at the 1893 World's Fair in Chicago, where the UVM's first curator George Henry Perkins purchased weapons, masks and musical instruments from the South Pacific and the Northwest Coast, which he brought back to Vermont to use in classes and display in the museum. We will consider how Perkins and other American curators and anthropologists from the early 20th century used these objects to categorize, rank, and study race and culture. Even though anthropologists are now quite critical of these ideas, the objects themselves remain in the Museum, sometimes with incorrect attributions or hidden histories of how Perkins and other scholars misunderstood or misused them to advance racist and colonialist ideas. Join us for a frank conversation about how museums can foster new critical knowledge by reflecting on their histories in public.


Ready, Set, Vote! 2020 Presidential Election

Meeting Date: Wednesday, October 14
Meeting Time: 2:30-4 pm NOTE DIFFERENT TIME
Instructor: Ellen Andersen, Associate Professor, Political Science and Gender, Sexuality, and Women's Studies, UVM

Curious about the upcoming presidential election? Wondering whether you can trust the polls? Have questions about how the Electoral College works or which Senate races to watch? Join UVM political scientist Ellen Andersen to discuss these questions and more.

Music and the Mind

Meeting Date: Wednesday, October 21
Meeting Time: 1-2:30 pm
Instructor: James Stewart, VPR Classical Music Host

Why do humans respond to music so quickly and viscerally? How are our brains "wired for sound"?

In this course, we'll explore how music has been utilized in our culture and in our history. We'll experience audio experiments and illusions for ourselves and see if we can trust our own ears. We'll look at cutting-edge research and discuss some of the latest efforts of music therapy. Along the way, we'll talk about ancient graffiti, Mozart's starling and answer the question, how do you get rid of a pesky ear-worm?

If you want to know how all of this connects then come experience this multi-media lecture based on the podcast "Timeline" from VPR Classical.


Vermont's Economy After The Pandemic

Meeting Date: Wednesday, October 28
Meeting Time: 1-2:30 pm
Instructor: Art Woolf, Emeritus Associate Professor of Economics, UVM

In February, Vermont had one of the lowest unemployment rates in the nation. In April it had one the highest and it experienced one of the highest rates of job loss in the nation. How will the pandemic and its aftermath affect the state's economy, job creation and job loss, unemployment, and opportunities for Vermonters to improve their well-being? What changes will the pandemic bring to the underlying structure of Vermont's economy and to its businesses and to the state's fiscal situation?
This presentation will explore these and other issues related to the Covid-19 pandemic.

Weather Wise: The Science of Weatherlore

Meeting Date: Wednesday, November 4
Meeting Time: 1-2:30 pm
Instructor: Mark Breen, Senior Meteorologist & Planetarium Director, Fairbanks Museum & Planetarium

"Red at night, sailors' delight". Many people have heard, if not used this or other phrases to forecast the weather. These weather sayings are collectively known as "weatherlore", and while most of us can use a smart phone, radio or TV for a weather forecast, these time-tested proverbs continue to delight, amuse, and inform people who depend on the weather for their enjoyment or livelihood. Mark Breen, voice of Vermont Public Radio's "Eye on the Sky" will share these sayings, and determine which ones are more reliable. Mr. Breen will examine how these sayings have evolved, and how most hold true to some very sound scientific principles. The talk is light and entertaining, and will be followed by questions, and the audience is welcomed to share their favorite weather sayings.

Seeing and Disrupting Racism: A Focus on White Fragility

Meeting Date: Wednesday, November 11
Meeting Time: 1-2:30 pm
Instructor: Peace & Justice Center Staff, Burlington

Discuss and define racism and white fragility. Explores how white fragility perpetuates racism, and gives ways to disrupt that cycle.

From Falwell to FOX: The American Religious Right

Meeting Date: Wednesday, November 18
Meeting Time: 1-2:30 pm
Instructor: Daniel Miller, Associate Professor in Religion, Bishop's University, Quebec

In the early 20th century, a conservative movement emerged among American Protestants. After waxing and waning for several decades, in the late 1970s it found a standard-bearer, the Rev. Jerry Falwell, and became known as the Religious Right. In the 21st century, the Religious Right's viewpoint has been disseminated by FOX NEWS, among other media. This presentation will examine the social, political and religious context in which the Religious Right emerged and has developed, and the effect it has exerted on politics in the United States.