Forums to Feature Phil Scott, Matt Dunne, Peter Galbraith, Sue Minter and Bruce Lisman.
Moderator – Jim Leddy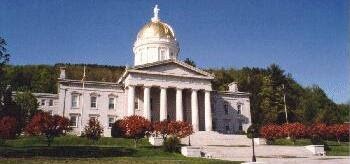 All five major party candidates will participate in a town hall-style gubernatorial forum this week at Champlain College. The event is being held over 2 nights to give each candidate 45 minutes to address questions from the audience and the moderator. A brief reception will be held before and after when candidates will be able to meet informally with attendees.
Details below:
July 13 -- Phil Scott; Matt Dunne; Peter Galbraith
July 14 -- Sue Minter; Bruce Lisman
Champlain Room in the Center for Communcation and Creative Media
Champlain College
375 Maple St., Burl., VT
Doors open at 5:00 PM, forum begins at 5:30.
Parking: On-street parking and college lots, as available. For assistance, see attendants at the corner of Maple and Willard Streets.
RSVP Required: https://aarp.cvent.com/2016GovTownHall or 877-926-8300