AARP's 2020 Community Challenge Grant recipients in the District of Columbia are Iona Senior Services and the 1882 Foundation. The AARP Community Challenge grant program helps communities become great places to live for residents of all ages by supporting projects that make immediate improvements and jump-start long-term progress. AARP developed the Community Challenge grant program in response to mayors, local leaders and residents who wanted to build momentum for more livable communities.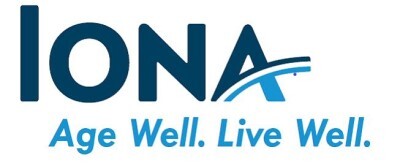 Iona Senior Services provides assistance to over 3,000 older adults and family caregivers every year in the District of Columbia, with a focus on helping older adults continue living in their own homes and communities for as long as possible. Iona's vision is for a community that celebrates, values, respects, and protects the contributions and possibilities of every individual.

Iona will use their grant to engage 100 individuals over the age of 60 to participate in their "Aging Solo" class, which provides information, strategies, and a supportive community to individuals who don't have the support system traditionally provided by family. The class will be offered online this fall for six consecutive weeks and recorded for future broadcast to reach a bigger audience. Iona will use their grant to modify the class curriculum to recognize the impact of the pandemic on this population of older adults, and to create and distribute an electronic discussion guide to be used by faith communities, aging-in-place villages, and other organizations to supplement the online class.

"We know our Aging Solo classes are in high demand, and with this grant, we can serve so many more people," said Susan Messina, deputy director of Iona Senior Services.


The 1882 Foundation promotes public awareness of the history and continuing significance of the Chinese Exclusion Laws, first enacted in 1882. These laws prohibited Chinese people from immigrating to the United States and barred them from U.S. citizenship. Although the laws were rescinded in 1943, it was not until 2011 and 2012 that Congress formally condemned the Exclusion Laws.

The 1882 Foundation builds collaboration among organizations and engages community members in DC's Chinatown neighborhood. The 2020 Community Challenge Grant will help the 1882 Foundation in their efforts to strengthen community identity and increase civic engagement, particularly among older adults. The Foundation is designing a digital platform to collect and share stories about places of historical and cultural significance to Chinatown's longtime community members (past and present residents and community leaders). The Foundation will distribute storytelling kits, which include tools for both audio and written documentation, to participants so they could self-document their stories and experiences. Instructions will be provided in English and Mandarin.

The digital platform will also be used as an advocacy tool to inform urban planning policies and advocate for the inclusion of community priorities in all redevelopment efforts in Chinatown. Many residents are concerned that rising costs of living and commercial redevelopment are overshadowing the neighborhood's cultural assets, and many longtime, aging residents have said they feel alienated in their own neighborhood.

"We are excited to embark on this work with the support of AARP DC and their commitment to the neighborhood's older adults," said Ted Gong, Executive Director of the 1882 Foundation.

Now in its fourth year, AARP's Community Challenge grant program is awarding more than $2.4 million among 184 grantees across all 50 states, Washington, D.C., Puerto Rico and the U.S. Virgin Islands in 2020.