There are eight volunteer-led AARP Chapters in the District, which offer health and wellness fairs, presentations on relevant topics, community service opportunities and fun outings. Find an AARP Chapter near you by searching here, and get involved!

Join us in congratulating two AARP Chapters that received AARP grant funding to support projects in DC.

Elementary School Uniforms for Students
Penn Branch Chapter 3473 purchased school uniforms, backpacks, coats and more for students in need at Randle Highlands Elementary School in SE DC. The school's principal worked with the Chapter President Richard DeCarlo and a committee of five people to designate which students need the clothing. DeCarlo says his team is very grateful. "It will help in many ways," he said, "It will help the self-esteem of the students to have a brand-new uniform, and not be ostracized by their peers for not having them." A video of some of the Chapter members with the students is embedded below.


AARP_Penn-Branch_Chapter__Randle_Highlands_Elementary_266226617_1080x1080_F30
The Four Fs: Fun, Food, Fitness and Facts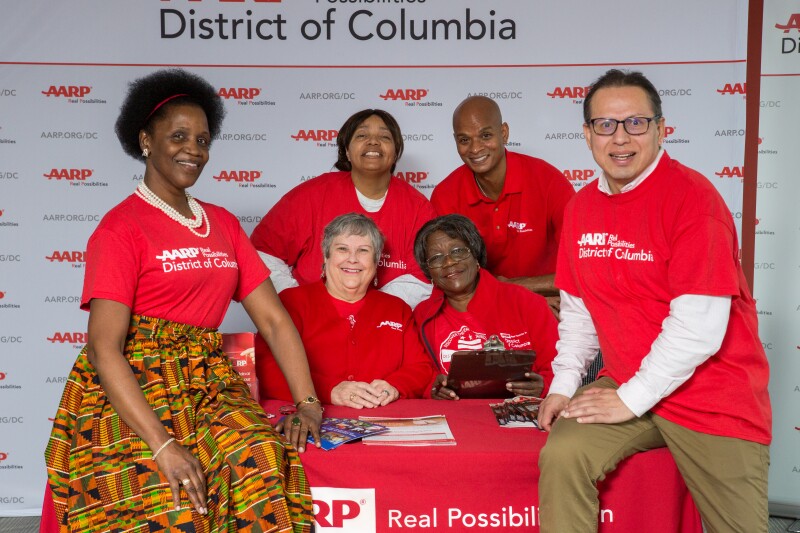 Shepherd Park Chapter 2667 hosted "The Four Fs: Fun, Food, Fitness and Facts" event on Friday, October 5, at the Lamond Recreation Center, 20 Tuckerman St NE, Washington, DC 20011. This event featured free food, fitness, friendship and information about AARP's local chapters. Chapter President Jacquelyn S. Simmons said, " It's a good opportunity for awareness for us. When I talk to people, they don't even know we have Chapters, and we are always interested in growing membership."