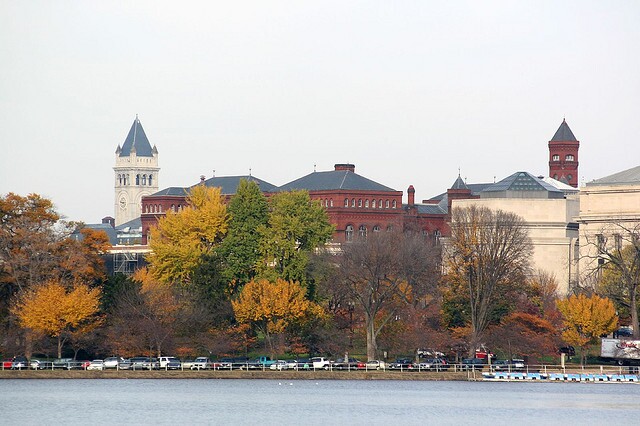 It's official. District of Columbia Mayor Vincent has committed DC to being one of seven pilot sites in the AARP Network of Age-Friendly Communities. At a news conference on October 3 rd, Mayor Gray announced that becoming an age-friendly city is the first of four goals in the city's Strategic Plan for Community Living in an Age-Friendly City. The commitment marks the beginning of a multi-year planning and implementation process in the District.
"Making sure the District is an Age-Friendly City will benefit all of our residents," said Mayor Gray "We do envision concrete changes like increasing affordable housing for grandparents raising grandchildren and cultural resource guides that cater to people who are age 50+," said Louis Davis, Jr., Senior State Director of the District of Columbia State Office of AARP. "But we also envision an Age-Friendly DC where the city's many, great features are more accessible to all."
An age-friendly city is an inclusive and accessible environment that encourages active and healthy living for all residents. Improvements are focused on the World Health Organization's eight domains of city life affecting the health and well-being of older people – and all people. The domains are (1) outdoor spaces and buildings, (2) transportation, (3) housing, (4) social participation, (5) respect and social inclusion, (6) civic participation and employment, (7) communication and information, and (8) community support and health services.
Being part of the AARP Network of Age Friendly Communities allows the District to exchange experiences, information, and models of assessment and implementation through a global network and bank of information on age-friendly best practices.
"AARP is excited to facilitate this sharing, starting with giving DC officials access to a special online portal and hosting a forum for all of the AARP Age-Friendly Communities," said Mercy Morganfield, State President of AARP DC. New York City and Portland, Oregon are among the cities which have achieved the "Age-Friendly" designation.
Photo courtesy of omninate/flickr
http://youtu.be/eCdlDARir6U[/youtube]