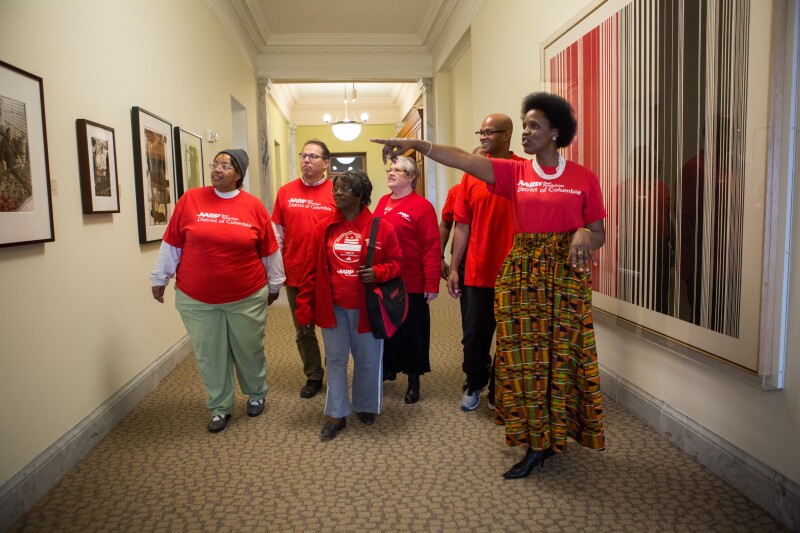 Three billion dollars. That's how much older Americans are losing to abuse and financial exploitation every year, and that's only the reported amount.

At AARP, staff and volunteers alike are working hard every day to fight elder abuse and exploitation across the country. Right here in the District, AARP DC is supporting the bill re-introduced by Councilmember Anita Bonds that proposes the creation of an Elder Abuse Response Team (EART) in Washington, DC.

The team — whose goal is to help defend against abuse, criminal negligence and financial exploitation of persons aged 65 and older — includes both public and private agencies in its victim-centered approach.

The EART, among its plentiful tasks, will review cases, elder abuse reports and investigations by Adult Protective Services, Metropolitan Police Department and cases reported to members of the EART. Additionally, the team will improve coordination with medical, legal and investigative agencies.

A Case Review Subcommittee — consisting of notable locals, such as the chief of police and the office of the attorney general — will be established to review internal mechanisms. This amounts to strengthened policies, practices, training and other such protocols to protect and defend against further cases of abuse.

If a government agency decides against implementing any subcommittee recommendation, it must submit an explanation to the District Council.

If the bill passes the District Council, the EART will meet 90 days after passage and at least six times per year after that.

AARP DC will be advocating in support of this important piece of legislation and will urge passage.

If you would like to join AARP's volunteer advocacy team to support this effort, please send an email to Peter at DCAARP@aarp.org .