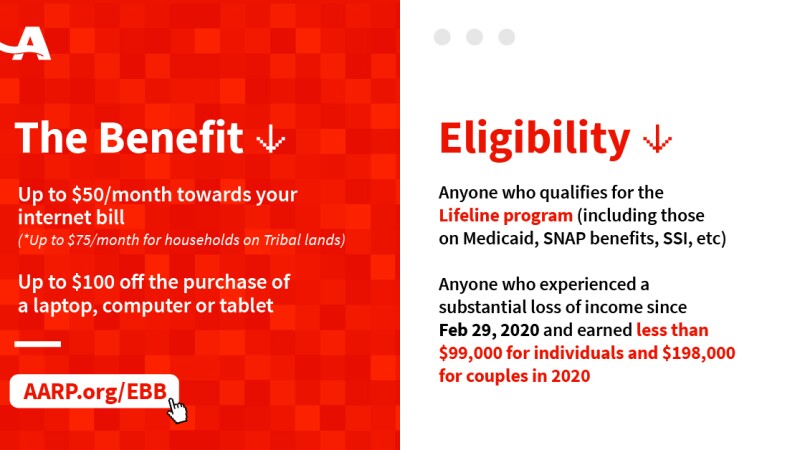 If the Covid-19 pandemic has shown us anything, it's that access to high-speed internet is not a luxury — it's a necessity. Quality internet access is vital for jobs, education, health and human services, and so much more. Unfortunately, many low-income households in the District of Columbia have struggled to pay for internet service during the pandemic.

That's why AARP fought for the Emergency Broadband Benefit (EBB), a temporary $3.2 billion Federal Communications Commission program to help District of Columbia residents and all Americans access affordable, high-speed internet during the pandemic. Eligible households can apply now!

What is the benefit?
Under this short-term program, DC residents may be eligible for a discount on their high-speed internet service of up to:

$50/month discount for high-speed internet services.
A one-time discount of up to $100 for a laptop, desktop computer or tablet purchased through a participating provider.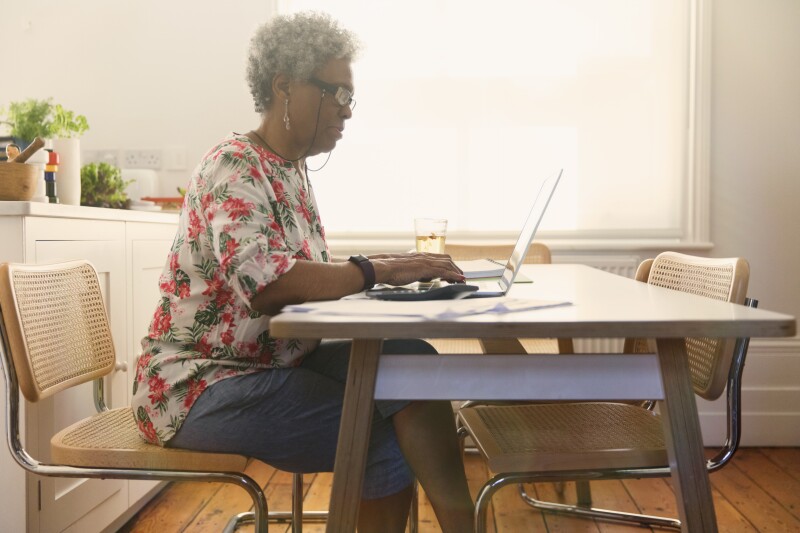 Who qualifies for the benefit?
Many DC residents may have experienced financial setbacks during the pandemic or are struggling to get by, which could qualify them for the program. The criteria set for the EBB include those who:

qualify for the Lifeline program, as well as those who participate in certain federal assistance programs, such as Medicaid, SNAP, and SSI benefits.
experienced a substantial loss of income since February 29, 2020, and the household had a total income in 2020 below $99,000 for single filers and $198,000 for joint filers.
meet the criteria for a participating internet provider's existing low-income or Covid-19 program.
EBB is separate from Mayor Bowser's Internet for All program, which provides one year of low-cost internet service for households with students in Pre-K3 to 12th grade and in an adult charter school. The EBB subsidy is an alternative program suitable for residents who:

do not have a student enrolled in DC traditional or public charter schools
need higher speed internet than Internet Essentials (Comcast) or Internet First (RCN), which are both 50 Mbps.
How to apply
Eligible households can enroll through participating broadband providers. AARP encourages DC residents who are without access to high-speed internet, or struggling to afford it, to see if the EBB program is right for them.

For more information, visit Connected DMV or aarp.org/EBB. You can also text INTERNET to 22777 or call 1-833-511-0311.