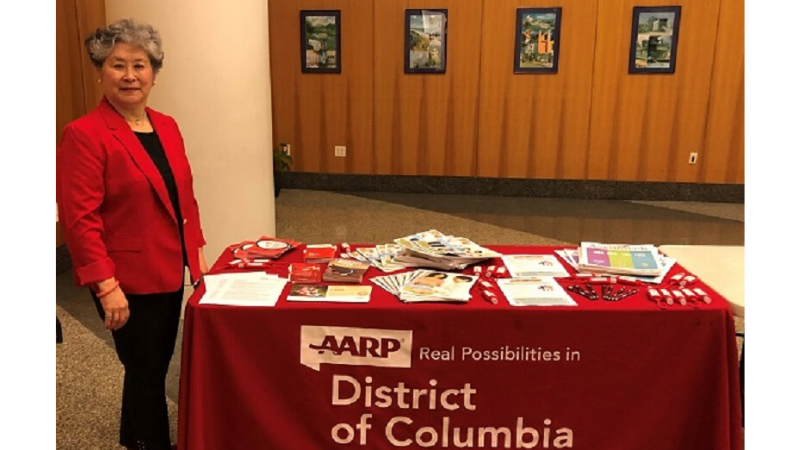 The District of Columbia has a new cultural destination: The Chinese American Museum in D.C. (CAMDC). The museum is located at 1218 16th Street, N.W., in a beautifully renovated 1907 Beaux-Arts mansion.

Due to officially open in 2020, this museum has already made a mark. In late October, CAMDC teamed up with The 1882 Foundation to sponsor a two-day conference "Chinese American Women in History," which focused on the experiences of Chinese-American women of the 20th century. The 1882 Foundation, headquartered in Washington, D.C., works to promote public awareness of the history and continuing significance of the Chinese Exclusion Laws first enacted in 1882.

AARP DC was a sponsor supporting the conference, which drew attendees from the District, Maryland and Virginia and speakers from across the country.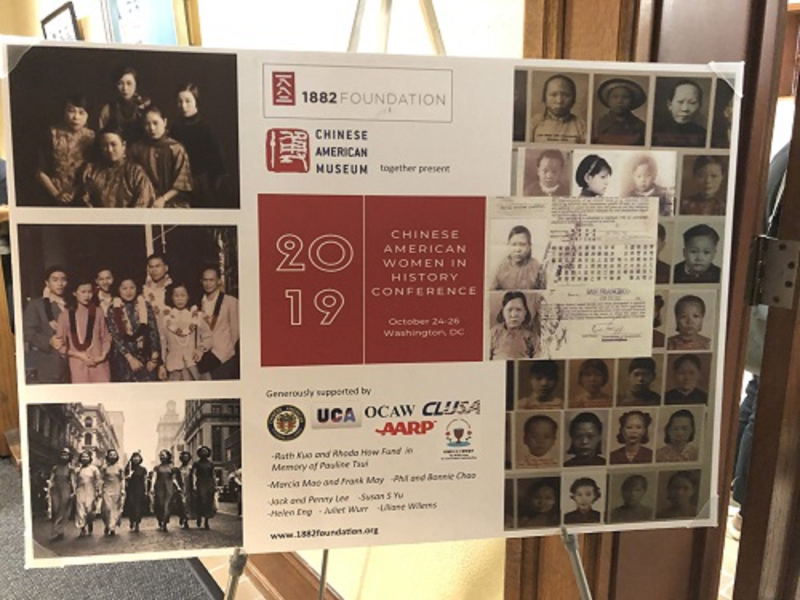 Summary of the Conference

A pre-conference reception was held at the CAMDC on the evening of Thursday, October 24, with guests mingling on each of the four floors of exhibits. As they nibbled on Asian-themed appetizers, they could enjoy an exhibit, "Breaking Barriers: Chinese American Women Pioneers," featuring nine famous Chinese-American women, including actress Anna May Wong and activist Dr. Grace Lee Boggs.

Another exhibit, "Safe Harbor: Shanghai – Jewish Refugees in World War II," reflects the museum's commitment "to telling cross-cultural and transnational stories that are relevant to the American experience on the whole." These two exhibits can be viewed when the Museum is open on Wednesdays through Saturdays from 10 a.m. to 5 p.m.

AARP DC sponsored an Information Table on each day of the two-day conference, where attendees could collect AARP resources such as the AARP Prepare to Care Guidebook and information about AARP DC events in November.

The historic Charles Sumner School Museum and Archives hosted the first day, which offered a program rich with different sessions to attend. Scholars and independent researchers spoke about well-known Chinese American women such as activist Mabel Ping-Hua Lee as well as about the impact of The 1945 War Brides Act on the immigration of Chinese women to America.

The second day of this conference was held at the University of California Washington Center. Billed as a day for the local community, the program included an Open Mic Session during which some conference attendees stepped up to the microphone to do storytelling about their Chinese-American mothers. Some of the stories brought tears to listeners' eyes while others made the audience burst out in laughter.

Interested in visiting the Chinese American Museum?

During its development, the museum is open with limited hours featuring a welcome area, visitor interactives and special, temporary exhibits. Visit here for the most up-to-date information on hours and schedule.