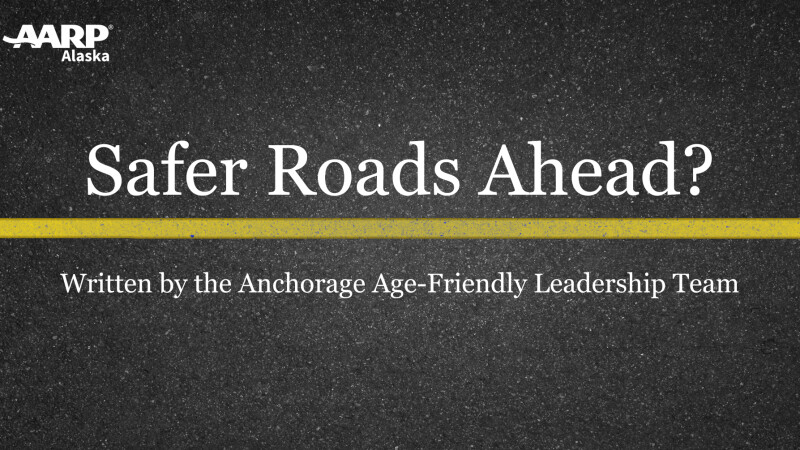 Age Friendly Walk Audit Header.png
The Anchorage Age-Friendly leadership team will be conducting a pilot 'Walk Audit' later this month. What is a Walk Audit and why are we conducting one in Anchorage?

A Walk Audit is a structured method to assess an area's walkability by observing how pedestrians and drivers use a particular street or intersection, recording information about that use and determining if improvements should be made. If changes are needed to make the area more walkable, the next step is sharing the information and making a case to the community and local leaders for change. Some meaningful changes will be small, but others may be large and require significant funding.

A walkable community promotes health, fosters a sense of connection and community among residents, and provides an overall sense of place and belonging that helps make a neighborhood livable for people of all ages and life stages. The terms "walkable" and "pedestrians" must be inclusive of both ambulatory and non-ambulatory modes (all forms of mobility devices including walker, cane, wheelchair, that is, any device that allows the user to travel at human speed.) Up until recently the primary purpose of designing urban streets was to provide benefits for those driving or riding in motor vehicles, but that approach has created problems. Neighborhoods have been divided, easy access to basic needs such as shopping for food, receiving medical care, attending school and taking advantage of social opportunities are often out of reach or dangerous for those who cannot or choose not to drive. Frequently the pedestrians isolated in the difficult to reach neighborhoods are the impoverished and the elderly.

Is it possible to make Anchorage a more livable and walkable community? With the help of the AARP Livable Community network and tools, communities across the country are proving that positive change is possible. This pilot Walk Audit is the first step toward making this happen right here. If you have ideas about a location that would benefit from being part of this process please share your thoughts with us at AARPAK@aarp.org. Or even better, submit your ideas on a place that would benefit from a Walk Audit and recruit your friends and neighbors to volunteer to take part in the process. Let's get out there and start to make this happen before the snow flies so we can have follow-up Walk Audits this winter.