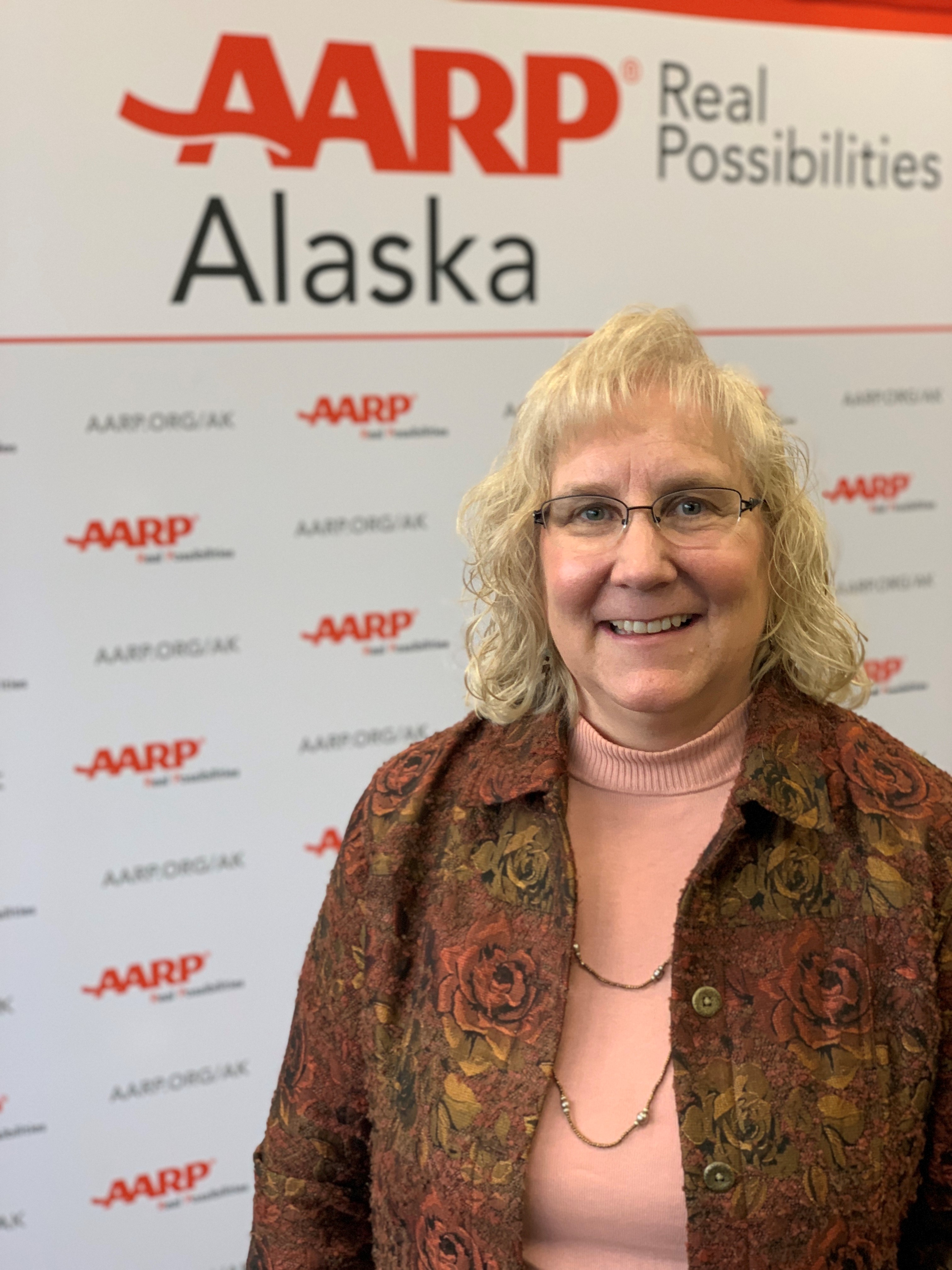 We are pleased to welcome new AARP Alaska State Director Teresa Holt. Teresa is well known within the state's aging network and has spent 35 years advocating and supporting Alaska's most vulnerable citizens. She comes to AARP most recently as the head of the Alaska Long Term Care Ombudsman's Office. There she led a staff of volunteers who provide individual advocacy for those living in nursing homes, assisted living and long term care facilities, as well as state advocacy to improve laws and regulations that impact Alaskans age 50-plus.
Previously she served as Executive Director of the Governor's Council on Disability and Special Education where she led the council in the development and implementation of their five-year strategic plans to improve the lives of Alaskans with disabilities. Through these leadership roles — combined with experience at the Disability Law Center of Alaska, the Make a Wish Foundation of Alaska and Arc of Anchorage — Teresa has recruited and empowered strong volunteer partners and cultivated relationships with community organizations.
She grew up in Alaska where she developed a love for nature. She spends most of her free time in the outdoors with her husband, backcountry skiing in the winter and kayaking in the summer.