May Mobility is bringing free Autonomous Vehicle (AV) transportation to Sun City through a new pilot project sponsored by AARP. The pilot aims to serve and educate residents in the renowned community of older adults about the benefits of using AV technology to get around.

"As the number of Sun City residents continues to grow, increasing mobility for the community becomes even more crucial," said Dana Marie Kennedy, State Director, AARP Arizona. "This pilot provides a great opportunity to learn and show how new transit technologies can enhance transportation options to keep people, and especially older adults, connected in the community."

Free rides are provided by the Valley WAVE, a fleet of autonomous vehicles provided and managed by May Mobility and sponsored by AARP. The Valley WAVE can take residents in specific areas of Sun City to 11 total stops that include resident complexes, recreation centers, grocery stores, pharmacies and medical centers. The on-demand, dynamically routed and shared AV service is powered through intelligent routing and booking software from Via, a leading transit technology company.

"People are living longer, and we believe that aging populations stand to gain greater access to mobility with autonomous vehicle technology," said Edwin Olson, CEO of May Mobility. "We're committed to providing safe, reliable transportation for people who don't want to or can't drive themselves."

Rides on the Valley WAVE are available on-demand through the May Mobility app at maymobility.com/locations or by calling 602-647-3953, Monday to Friday from 7:00 a.m. to 5:00 p.m. The Valley WAVE includes two vehicles, a minivan that can seat up to four riders and a van with an ADA-compliant wheelchair ramp that can accommodate one rider in a wheelchair and two non-wheelchair riders simultaneously. A trained autonomous vehicle operator is also present for every ride.

May Mobility has worked hard to add new stops along their routes. Here is an updated map of where you can utilize May Mobility.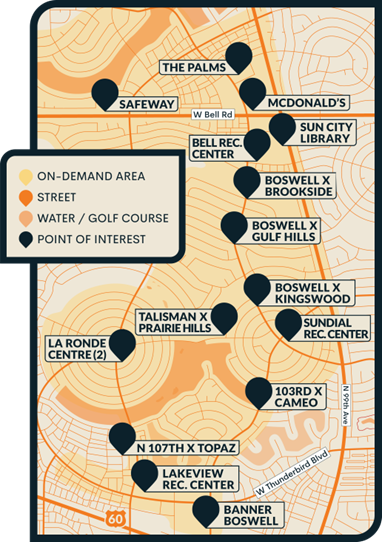 About May Mobility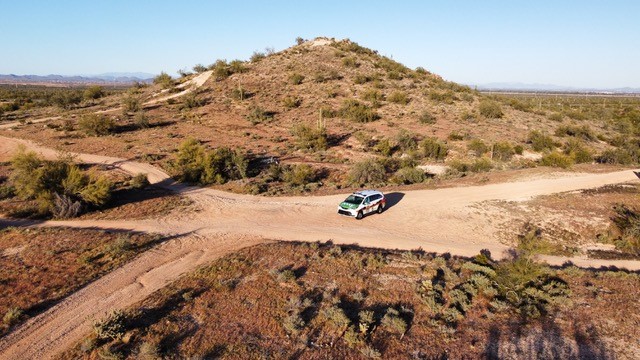 May Mobility, established in Ann Arbor, Michigan in 2017, is building the world's best autonomy system. Their proprietary Multi-Policy Decision Making (MPDM) system is at the core of their mission to help make cities safer, greener, and more accessible. MPDM's proven track record has delivered more than 3 2 0,000 autonomy-enabled rides to date in several public transit applications across the U.S. and Japan. With key strategic partnerships including some of the world's most innovative automotive and transportation companies, such as Toyota Motor Corporation, May Mobility aims to achieve the highest standard in rider safety, sustainability, and transportation equity. For more information, visit www.maymobility.com .

About AARP

AARP is the nation's largest nonprofit, nonpartisan organization dedicated to empowering people 50 and older to choose how they live as they age. With a nationwide presence and nearly 38 million members, AARP strengthens communities and advocates for what matters most to families: health security, financial stability and personal fulfillment. AARP also produces the nation's largest circulation publications: AARP The Magazine and AARP Bulletin. To learn more, visit www.aarp.org, www.aarp.org/espanol or follow @AARP, @AARPenEspanol and @AARPadvocates, @AliadosAdelante on social media.

About Via

‍Founded in 2012, Via pioneered the TransitTech category by using new technologies to develop public mobility systems — optimizing networks of buses, shuttles, wheelchair accessible vehicles, school buses, autonomous vehicles, and electric vehicles around the globe. Building the world's most efficient, equitable, and sustainable transportation network for all riders — including those with limited mobility, those without smartphones, and unbanked populations — Via works with its partners to lower the costs of public transit while providing transportation options that rival the convenience of a personal car while reducing the environmental impact. At the intersection of transportation and technology, Via is a visionary market leader that combines software innovation with sophisticated service design and operational expertise to fundamentally improve the way the world moves, providing technology in 600 communities and more than 35 countries and counting.